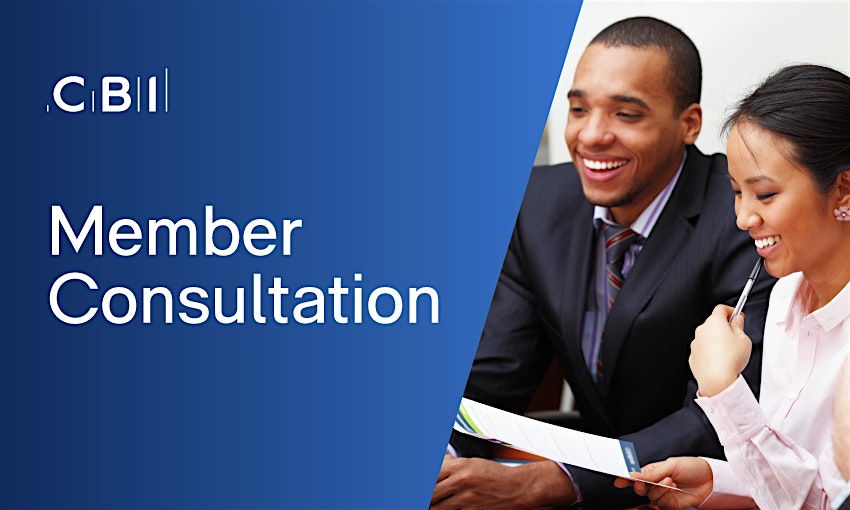 As part of the CBI's support to members we will be hosting three webex meetings following the government's announcement to create a new "Kickstarter Scheme" to support job creation for young people.
Tickets can be booked under the appropriate date (please only book for one session)
They are as follows:
Tuesday 4 August 2020 at 10.00-11.30
Wednesday 12 August 2020 at 09.30-11.00
Friday 14 August 2020 at 13.00-14.30
These sessions are in partnership with Department for Work and Pensions (DWP) officials to explore the scheme in more detail. They are aimed at HR professionals and will be an opportunity for members to share their insights and expertise on how to make the scheme work for employers and young people alike.
The scheme will fund the direct creation of hundreds of thousands of additional 6-month Kickstart roles jobs for young people at risk of long-term unemployment and will also include wider support for participants to improve their longer-term employability.
It will give young people the chance to build their confidence and skills in the workplace, and to gain experience that will improve their chances of progressing to find long-term, sustainable work.
DWP are aiming to engage and support employers to create Kickstart jobs from later this month, with participants starting their Kickstart roles from November. The session will include an update and overview of the government's policy design proposals for the scheme and would welcome discussion on what Kickstart might mean for your business.
We will be keen to explore, in a Chatham House B2B environment with you:
What might an additional job look like in your organisation?
What support would you need to be able to deliver the Kickstart placements effectively? (such as further guidance and/or resources on boosting employability skills)
Do you have any lessons learned from previous programmes such as the Future Jobs Fund?
What other concerns or questions might you have about the scheme?
We will be joined by members of the CBI People and Skills team who are leading on this area of works
CBI Participants:
Alissa Dhaliwal, Head of Education and Skills, CBI
Alice Grimes, Senior Policy Adviser, CBI
Who should join this meeting? This meeting will be of importance to those with a major HR function in their job, or those with the following job titles:
Chief of People
Head of HR
HR Director
Director of People/Talent
Diversity and Inclusion Lead
This Webex meeting is by exclusive invitation to CBI members.
If you have any questions or would like to register your interest:
Please contact the Event Manager Colette Cunningham at colette.cunningham@cbi.org.uk.
Not a CBI Member:
Why not consider joining? See the benefits of becoming a CBI member here.
Terms and Conditions:
The Terms and Conditions for CBI events are available here.
Committed to protecting your privacy:
We respect your privacy. For more information on how we are committed to protecting your privacy and data, please click here.
---