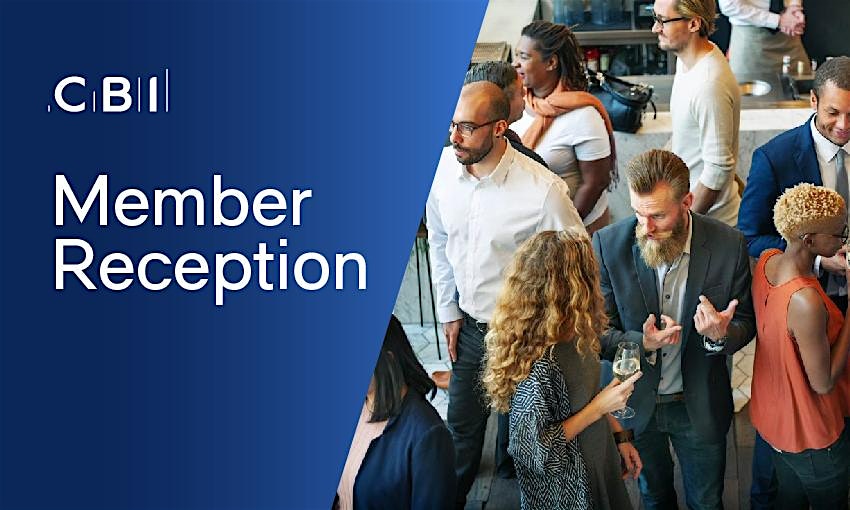 Join key business leaders from across the North West region, many of whom are CBI Regional Council members, to connect, inspire and inform you in an informal setting.

Providing a perfect opportunity to network amongst an audience of senior business executives, the Chair's Reception is a pivotal event in the North West business calendar.


By attending the Chair's Reception you will be able to:
Relax with a drink and some canapes while you connect with over 50 senior business executives
Hear fresh persectives and engage in high level conversation with a range of industry leaders and peers
You will hear from Ian Funnell, Chair of CBI's North West Regional Council and CEO, ABB Ltd, who will share his thoughts and perspectives on the challenges and opportunities facing local businesses and how the North West will continue to be a great place to do business

If you're looking to develop significant new business relationships, book your place today and join us for an evening of invaluable networking.


Important information:
This event is strictly for CBI members only.
Dress code: Business Attire.
Our special thanks go to Alliance Manchester Business School for hosting the event.
Can't attend? 
Please view our full  events calendar for other CBI events held throughout the UK.
If you have any questions:
Please contact the Event Manager Roger Justin.
Not a CBI Member:
Why not consider joining?  See the benefits of becoming a CBI member here.

Terms and Conditions:
The Terms and Conditions for CBI events are available here Terms and Conditions.
Committed to protecting your privacy:
We respect your privacy.  For more information on how we are committed to protecting your privacy and data, please click here.
---