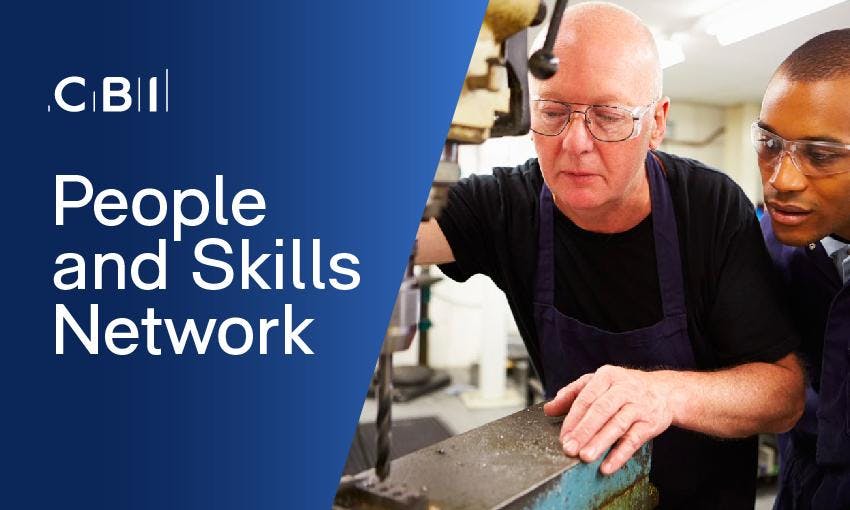 Whilst businesses are seeking to improve employee health and wellbeing, financial wellbeing is often overlooked. Join our experts to learn how you can help to support your staff in this area.


As the social conversation around mental health continues to grow, people are looking to their employers to provide workplace health and wellbeing support which makes a difference.
Financial wellbeing is a critical aspect of this, yet many people still have significant gaps in their financial knowledge and individual plans for the future. For example, according to the Brewin Dolphin Family Wealth Report, 35% of the British public do not know what they are going to do with their pension pots, including 26% of those aged 55 and above.
By attending this event you will: 
Gain practical advice from financial planning and investment experts Heather Sonnet and James Richardson from Brewin Dolphin on what you and your staff can do to boost their financial wellbeing


Hear from Anna Koch, CBI Policy Advisor, on how financial wellbeing can form part of a wider health and wellbeing strategy

Hear from a range of businesses across the region on how they are approaching health and wellbeing

Connect with your peers, share ideas and take away best-practice  
Who should attend?  
This is a FREE event for CBI members and all CBI members are welcome. 
This event brings greater benefits to all attendees when the audience is diverse - with leaders from different businesses, regions, sectors and job roles.  To enable diversity, all spaces will be allocated by the CBI to maximise the potential for a successful event.  This network would be of particular interest to those with the following job titles:
Chief of People 

Head of HR  

HR Director 

Director of People/Talent  

Diversity and Inclusion Lead 

Space is limited at this event so book your place today.
Introducing Anna Koch, CBI Policy Advisor
Anna leads the CBI's work on diversity and inclusion which includes policy on gender and ethnicity pay gaps, preventing sexual harassment in the workplace as well as mental health and wellbeing. 

Prior to joining the CBI Anna has worked for the World Economic Forum in the field of government relations collaborating with the governments of Russia, Ukraine and Belarus.   Anna has a Masters degree in Public Policy from the University of Oxford and is fluent in German, French and Russian

Introducing Heather Sonnet, Head of Cambridge Office - Divisional Director, Financial Planning at Brewin Dolphin
Heather is a Chartered Financial Planner and joined Brewin Dolphin three years ago when she opened our Cambridge office. 

As a financial planner with more than 27 years of experience, Heather has a passion for helping clients obtain clarity, understanding and peace of mind with their finances when they reach a crossroads in their lives - such as changing jobs, starting a family, reaching retirement or finding themselves suddenly single through divorce or bereavement. 
Introducing James Richardson, Chartered Wealth Adviser at Brewin Dolphin
James is a Chartered Wealth Adviser with Fellowship status through the Personal Finance Society. At Brewin, he leads a team of financial advisers, paraplanners and administrators, to deliver holistic financial planning using modern technology. We find that our clients come from all walks of life and  are growing significantly to meet the demands of the British public. James says that "My aim is to deliver honest, holistic and bespoke financial advice that breaks the old older conventions within the industry. The client is key and by using modern technology we are able to reduce the cost for my clients without having to compromise on service
Event kindly hosted by:

If you have any questions: 
Please contact the Event Manager Anne Cullom.

Not a CBI Member: 
Why not consider joining? See the benefits of becoming a CBI member here.

Terms and Conditions: 
The Terms and Conditions for CBI events are available here. 

Committed to protecting your privacy: 
We respect your privacy. For more information on how we are committed to protecting your privacy and data, please click here. 
---