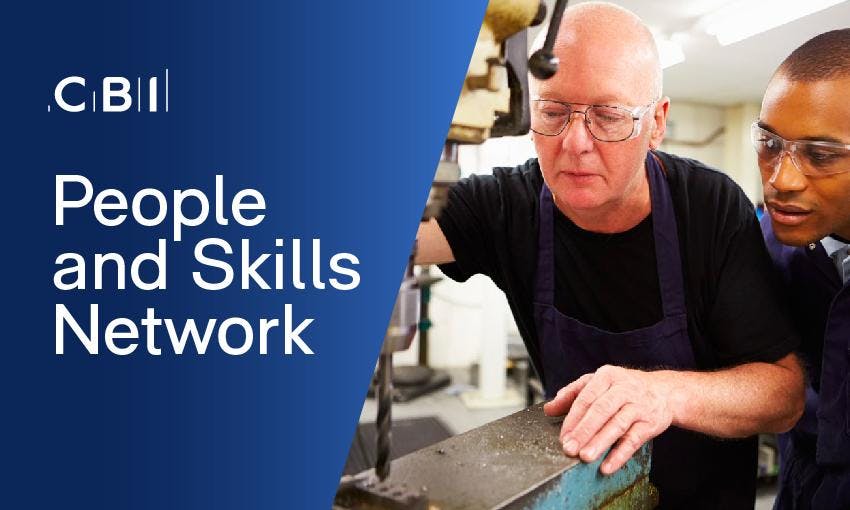 HR teams across all organisations and sectors are continually evolving to keep pace with the changing world of work and rising focus on performance and productivity. Connect, learn and solve issues together.  
This is a unique opportunity for Senior HR Executives to network, collaborate and discuss current business challenges and explore the trends facing you in 2019. This interactive session will focus on:

The business case for effective employer engagement in schools and colleges. With almost two-thirds of businesses telling us they would like to engage further with schools and colleges, but almost half saying a lack of information and guidance is a barrier to doing so, the CBI are redeveloping an employer toolkit to support businesses. This is a chance to shape and influence what the toolkit will look like and how it can support your business.
Next steps for apprenticeship reform. Nearly two years after the apprenticeship levy has come into force and many businesses still face challenges in using their levy funds. What does the future of the levy look like? This is an opportunity to feed into the government's review of the apprenticeship levy system post-2020, focusing on who apprenticeships should be for going forward.
Changing labour market for skills. The pace of technological change has not only changed the demand for different skills but also the way in which we work. A shift in training requirements means businesses are demanding higher level skills from employees, particularly level 4 plus. How can the National Retraining Partnership support business to retrain their staff to fill this skills gap to meet the demands of business now and in the future?

Attend this People and Skills Network and you will:  
Join expert led discussion on the trends in the HR landscape addressing the key issues facing those within a People and Skills function

Connect with your peers, share ideas and take away best-practice  


Who should attend?  
This is a CBI member only network for senior leaders in roles such as:  
Chief of People 

Head of HR  

HR Director 

Director of People/Talent  

Diversity and Inclusion Lead 

Space is limited at this event so book your place today.

Further information about tickets

This event brings greater benefits to all attendees when the audience is diverse - with leaders from different businesses, regions, sectors and job roles.  To enable diversity, all spaces will be allocated by the CBI to maximise the potential for a successful event. 


If you have any questions:
Please contact the Event Manager Anne Cullom.

Not a CBI Member:
Why not consider joining? See the benefits of becoming a CBI member here.

Terms and Conditions:
The Terms and Conditions for CBI events are available here.

Committed to protecting your privacy:
We respect your privacy. For more information on how we are committed to protecting your privacy and data, please click here.

Event kindly hosted by:

---