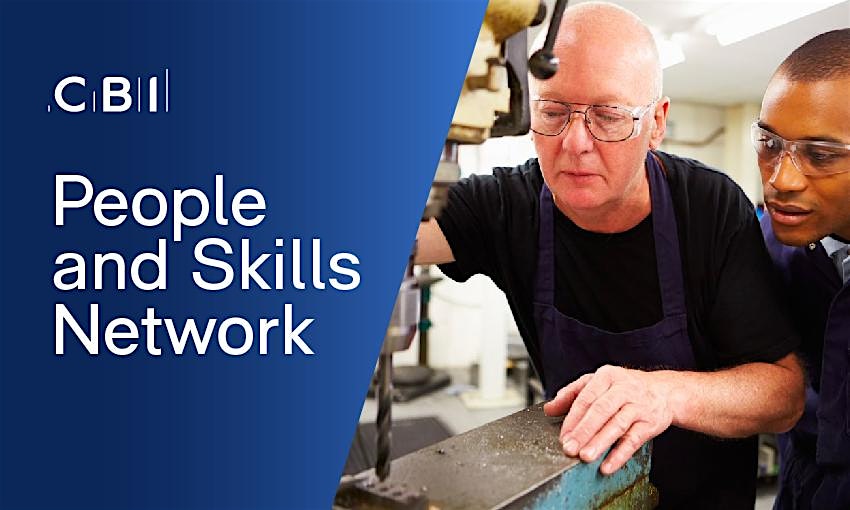 As part of the CBI's support to members we will be hosting weekly Webex Meetings. This network is to support HR professionals in the East of England and will address the key HR challenges affecting UK business during the coronavirus crisis. 


During this session we will address productivity while leading and managing teams during the pandemic, particularly when many employees are working from home, balancing family commitments and adapting to new working practice.
Hear from Sue Flower, HR and Culture Director at Affinity Water who will share some insights and learnings on managing remote teams, communicating with a disparately located workforce and maintaining a shared purpose and culture.
James Kidd, Employment Partner from Mills & Reeve will reflect on this week's events and also share his considerations for managing the productivity and performance of remote teams.  
We will also review the latest policy developments from Government, including the Job Retention Scheme and  some of the challenges business still face when operating it.  
We will be exploring the following discussion points: 
What are the steps you are taking to ensure staff are able to maximise their productivity at home? How does it work for smaller firms with fewer resources in terms of digital infrastructure? E.g. Rural firms with poor broadband connectivity or lack of staff laptops
How can firms support their management teams to effectively manage staff remotely?
Once the immediate threat of the virus has passed, what will have changed and what innovations in working methods and practices will you take forward
How is the pandemic affecting your employee engagement levels and what strategies have you implemented or plan to implement to communicate with your workforce to replace some of your existing methods which may not support a high proportion of employee WFH
CBI Participants:
Richard DeNetto, Associate Director, East of England, CBI

Ed Richardson, Principle Policy Advisor 
Who should join this meeting?
This event is for CBI members only and will be of particular relevance to those with a major HR function in their job role, or those with the following job titles:
Chief of People

Head of HR

HR Director

Director of People/Talent

Diversity and Inclusion Lead

Register your place today.
Don't forget to check out our new website dedicated to COVID-19. This is open to all and please share with your colleagues.  
Should you have any questions on anything you can get in touch with us by two routes: a dedicated inbox coronavirussupport@CBI.org.uk set up specifically for member questions and experiences relating to the coronavirus outbreak, and also through your account manager.  
If you have any questions: 
Please contact the Event Manager, Anne Cullom.

Not a CBI Member: 
Why not consider joining? See the benefits of becoming a CBI member here. 
Terms and Conditions: 
The Terms and Conditions for CBI events are available here. 
Committed to protecting your privacy: 
We respect your privacy. For more information on how we are committed to protecting your privacy and data, please click here. 
---