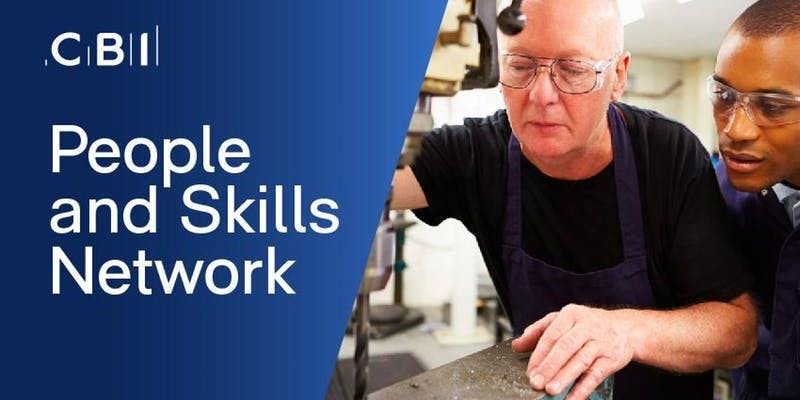 Want to understand the power of business engagement in our education and skills system?  Keen to be informed about the latest from our education and skills survey?  Wish to know more about CBI's new employer toolkit?
Then register now to attend our next CBI People & Skills Network Lunch which will focus on 'Business & School Engagement'.
Did you know, if a young person receives four engagements with businesses at school, they are five times less likely to be unemployed?
Joined by John Cope, CBI Head of Education & Skills Policy, this session will talk delegates through the CBI's new employer toolkit and offer practical guidance on the range of ways members can get involved in schools and colleges.
By attending this Network, HR directors and Educational sector leaders will also learn more about how the CBI has identified three broad areas where businesses can add value to our education system:
Broadening and raising young people's aspirations through career guidance
Supporting school governance and leadership
Supporting curriculum design, delivery and assessment
In addition, the Network offers a fantastic opportunity for the attendees to discuss:

What are your motivations for engaging with the education system?
What challenges have you encountered so far?
Engagement opportunities with the Careers and Enterprise Company
Tickets:
Strictly for CBI Memebrs only, this event brings greater benefits to all attendees when the audience is diverse - with leaders from different businesses, regions, sectors and job roles. To enable diversity, all spaces will be allocated by the CBI to maximise the potential for a successful event.  
Please note as Sponsors of this event, Freeths have exclusive attendace from the legal sector.
Please register early to avoid disappointment.

Sponsored by

If you have any questions: 
Please contact the Event Manager Roger Justin.
Not a CBI Member: 
Why not consider joining? See the benefits of becoming a CBI member here. 
Terms and Conditions: 
The Terms and Conditions for CBI events are available here. 
Committed to protecting your privacy: 
We respect your privacy. For more information on how we are committed to protecting your privacy and data, please click here. 
at this event so book your place today.
---