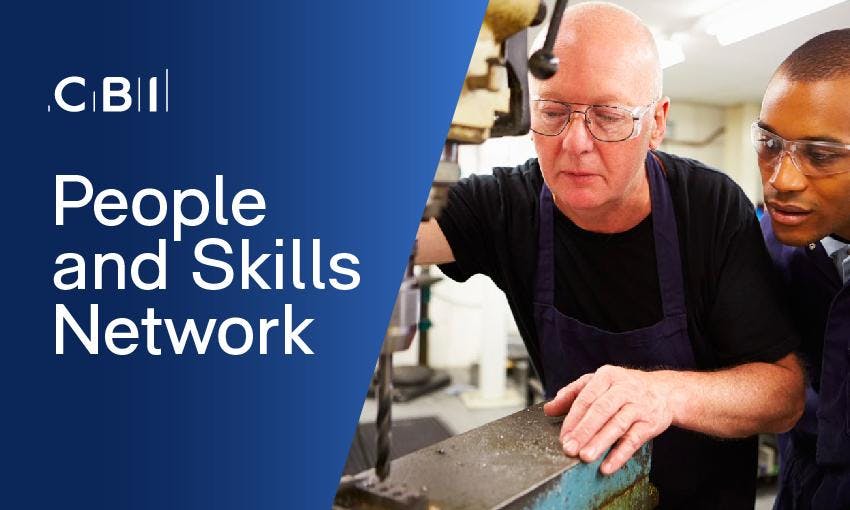 Health and wellbeing is rising up the business agenda. With 1 in 4 people suffering from a mental health condition and our workforce ageing, businesses are more aware than ever about the role they play in supporting staff's health and wellbeing in the workplace.
Nevertheless, businesses are finding it difficult to understand what practical steps they can take to improve health and wellbeing in their workplaces.
Register now and join Anna Koch, CBI Policy Adviser for Employment Law and Employee Relations for a session which will include:

Clarity on the business case for investing in workplace health and wellbeing, and its link to productivity and ROI
How businesses measure the effectiveness steps to improve workplace health and wellbeing
Practical examples and takeaways of how firms can improve health and wellbeing in their workplace
Learn from experiences of what doesn't work
The wider policy landscape
By attending this People & Skills Network, you will also have the opportunity to participate in a general roundtable discussion about:
Members' current practices
Overcoming barriers to adopting steps to improve workplace health and wellbeing
Register now and make new business connections and raise your profile.

Who should attend?
This is a CBI member-only network for senior leaders in roles such as:
Chief of People

Head of HR

HR Director

Director of People/Talent

Diversity and Inclusion Lead 
Tickets:
This event brings greater benefits to all attendees when the audience is diverse - with leaders from different businesses, regions, sectors and job roles. To enable diversity, all spaces will be allocated by the CBI to maximise the potential for a successful event.  Please note as Sponsors of this event, Freeths have exclusive attendace from the legal sector.
Please register early to avoid disappointment.

Sponsored by

If you have any questions: 
Please contact the Event Manager Roger Justin.
Not a CBI Member: 
Why not consider joining? See the benefits of becoming a CBI member here. 
Terms and Conditions: 
The Terms and Conditions for CBI events are available here. 
Committed to protecting your privacy: 
We respect your privacy. For more information on how we are committed to protecting your privacy and data, please click here. 
at this event so book your place today.
---