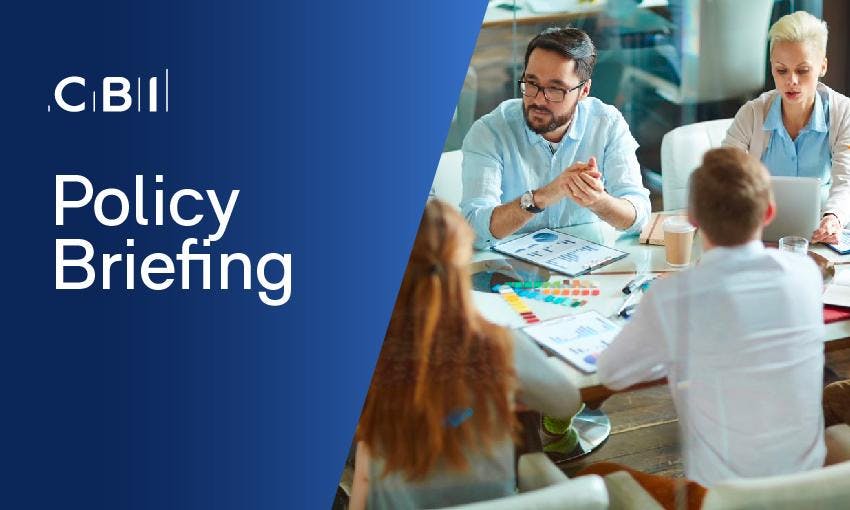 HR professionals are working through policy changes on big issues such as Gender Pay Gap reporting. Keeping across these changes and acting to deliver for your firm is key.   
This briefing will help you get up to date and to get informed.   
Diverse workplaces can boost performance, lead to innovation, improve productivity, as well as helping to engage employees. While there has been significant progress and change on diversity and inclusion policies and expectations in the workplace over the last few years, there is still change and opportunity for HR professionals to adopt in their business. 

By attending this policy briefing you will:
Gain expert insight from the CBI on issues such as gender pay reporting, sexual harassment in the workplace and building inclusive Boards

Learn from other business leaders who are tackling the same issues and challenges

Explore solutions and make recommendations to the CBI policy team who are working directly with Government to ensure the business voice is heard

Make new business connections
The expert speaker at this event is the CBI's Policy Adviser for Employment Law and Employee Relations, Anna Koch.

Anna has led the CBI's policy work on preventing sexual harassment in the workplace, the government's consultation on ethnicity pay reporting and the review of non-disclosure agreements. Prior to that, Anna has worked for the World Economic Forum (Switzerland) in the field of government relations, collaborating with the governments of Russia, Ukraine and Belarus. 
Who should attend?
This event is open to all CBI members with an interest in this area and is suitable for:
A senior business executive with a significant HR function in their job role

Business Leaders / CEO's 
Space is limited at this event. Register today to secure your place.
If you have any questions:
Please contact the Event Manager Roger Justin.
Not a CBI Member:
Why not consider joining?  See the benefits of becoming a CBI member here.

Terms and Conditions:
The Terms and Conditions for CBI events are available here Terms and Conditions.
Committed to protecting your privacy:
We respect your privacy.  For more information on how we are committed to protecting your privacy and data, please click here.
---