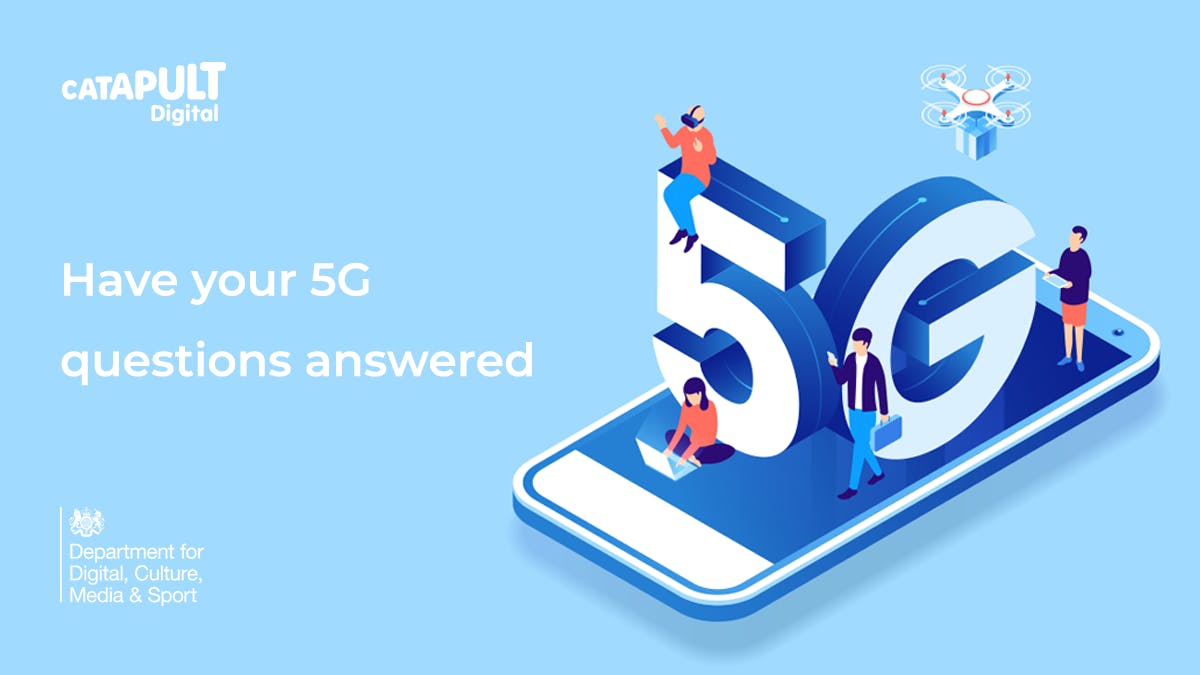 This is a unique opportunity for companies to learn about 5G capabilities and how they can be used to develop new value propositions that embrace the potential of future disruptive technologies.
CBI and Digital Catapult have partnered with DCMS to deliver this industry roundtable as we identify how 5G can impact the manufacturing and logistics sectors.
In support of the upcoming 5G Sectors Testbeds & Trials national competition, Digital Catapult and DCMS will identify how your business can apply for funding for the development of new products, services and experiences, technically and commercially, utilising 5G technology.
As announced by Jeremy Wright in June, this new 5G Sector Testbeds & Trials competition will have £40m available for match-funded projects over the next 2.5 years, representing a great new opportunity for innovation across the manufacturing industries and its UK supply chain. You can read the DCMS press release here.
By attending the round table, you can expect:
An overview of 5G and its potential impact in the manufacturing and logistics sectors

Examples of 5G use cases, and how 5G compares to other connectivity (including but not limited to 4G, LAN and WIFI)

An introduction to help with the building of consortia that will bid into the upcoming 5G Sector Testbeds and Trials competition

Opportunities to answer key questions regarding the application of 5G into the sector and what potential bids for the competition might look like

An overview of the CBI's work on 5G and digital.
Who should attend?
It will be of benefit to organisations looking to understand 5G in the manufacturing and logistics sectors.  It will also be of interest to businesses looking to invest in 5G or bidding for 5G funding. We are seeking a varied audience of senior executives from all sizes of businesses, from SMEs to large corporates.
If you have any questions:
Please contact the event manager andy.williams@cbi.org.uk
Not a CBI Member: 
Why not consider joining? See the benefits of becoming a CBI member here. 
Terms and Conditions: 
The Terms and Conditions for CBI events are available here. 
Committed to protecting your privacy: 
We respect your privacy. For more information on how we are committed to protecting your privacy and data, please click here. 
---