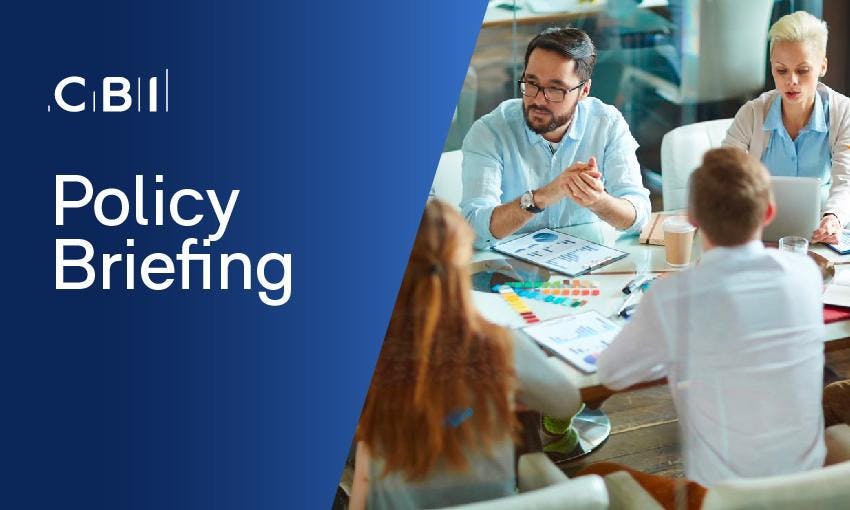 Responding to climate change is one of the largest global challenges of the 21st century. The UK CCC's recommendation of net-zero by 2050 which was strongly welcomed by the CBI
To mark London Climate Action week and the launch of the Government's Green Finance Strategy, the CBI and E3G will gather policymakers and business to discuss what the Government's Green Finance Strategy means for the business community and how green finance can be accelerated in the UK.
Green finance has a major role to play in the net-zero transition. Public money alone will not plug the investment gap needed to reach ambitious targets, while transforming the economy will bring opportunities to firms across many sectors. The UK is the world's second-largest financial centre and the largest centre in Europe; nearly three times the size of centres in France and Germany. With proportionate and effective policy enabling the financial sector and corporates to access finance to fund the transition, the UK can unlock the potential of the markets and develop a world-leading green economy.
The event will be chaired by James Diggle, CBI's Head of Energy and Climate Change. Rain Newton-Smith, Chief Economist at the CBI, will provide the keynote and will present the CBI's position paper on green finance, which is due to be published ahead of the event.
Preliminary Agenda 
The event will begin with an address from the keynote speaker, followed by a panel discussion around the topic.
09:00   Arrival and breakfast
09:20   Keynote speaker: Rain Newton-Smith
09:35   Panellists presentations:
• Dr Rhian-Mari Thomas, Green Finance Institute
• Rain Newton-Smith, CBI
• Kate Levick, E3G
10:15   Q&A
10:55  Close

If you have any questions:
Please contact the Event Manager Abdul Kamara.
Not a CBI Member:
Why not consider joining? See the benefits of becoming a CBI member here.
Terms and Conditions:
The Terms and Conditions for CBI events are available here.
Committed to protecting your privacy:
We respect your privacy. For more information on how we are committed to protecting your privacy and data, please click here.
---