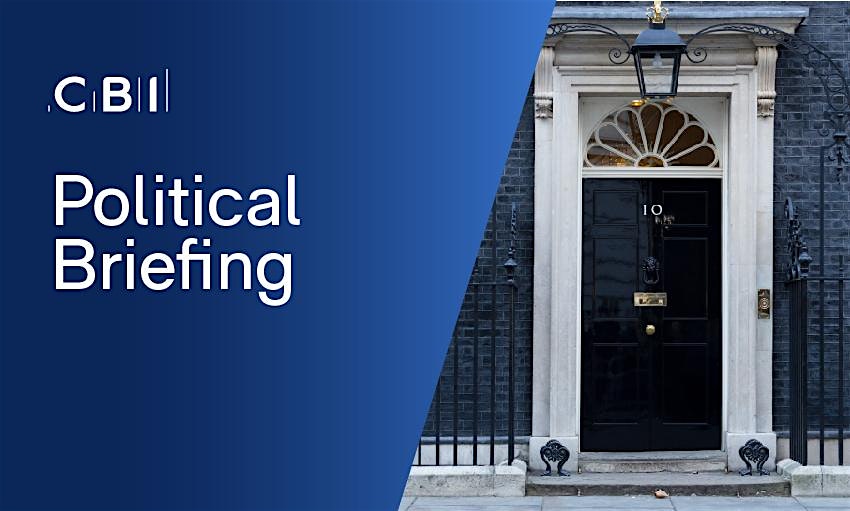 Keeping pace with the constantly evolving political environment is exceptionally challenging, but our latest insights will ensure you are better able to prepare for the external changes impacting your business.

Join Josh Hardie, Deputy Director- General, CBI over lunch, where you will hear first-hand, the latest insight from Westminster and Brussels, as well as providing an overview of the CBI's priorities for the year ahead, giving you the opportunity to discuss these priorities and the challenges affecting your business and the region in the South West. 
Here are four good reasons to attend this briefing:
Get the CBI's latest interactions with the UK Government. 

Hear first-hand up to the minute, political and business insights from the UK government and understand how they will impact on businesses across the South West.

Get an insight into the latest Brexit developments and what they might mean for your business 

Benefit from a Chatham House rule Q&A discussion to learn what other organisations experiences and plans are for Brexit – providing inspiration for you to think differently about the challenges ahead.

You'll particularly benefit from this event if you are: 
CEOs / COOs / Managing Directors

Government Affairs / Corporate Affairs Directors/Heads of

Public Affairs Directors / Heads of

Strategy VPs / Directors

Finance Directors
Secure the knowledge and intelligence you need to support your business to make better decisions and to scan the horizon. Register your interest today.
Ticket Information:
This event brings greater benefits to all attendees when the audience is diverse - with leaders from different businesses, regions, sectors and job roles. To enable diversity, all spaces will be allocated by the CBI to maximise the potential for a successful event. Please REGISTER YOUR INTEREST. CBI will then confirm ticketing allocations by personal email.
If you have any questions:
Please contact the Event Manager swevents@cbi.org.uk

Not a CBI Member:
Why not consider joining? See the benefits of becoming a CBI member here. 
Terms and Conditions:
The Terms and Conditions for CBI events are available here. 
Committed to protecting your privacy:
We respect your privacy. For more information on how we are committed to protecting your privacy and data, please click here.


Strategic Partner

---