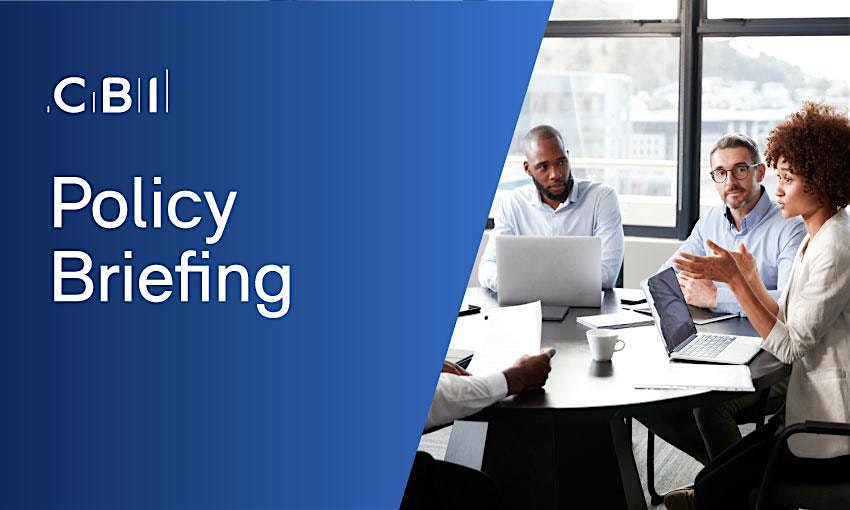 With the impact of Covid-19 set to continue to be felt as the UK comes to the end of the post-Brexit transition period in December 2020, it will be more important than ever for businesses to understand how to plan for the coming months. So, join the CBI's Campaigns and UK/EU Negotiations teams for an exclusive look at the latest political insight and an update on the post-Brexit trade talks.
By attending this briefing, you will get the latest update on the progress of the UK/EU negotiations as well as the opportunity to hear the CBI's latest political insight first-hand. You will also have the opportunity to discuss the key policy issues affecting your company with other business leaders in the North West and see how these feed into the CBI's priorities for the months ahead.
Here are three good reasons to attend this briefing:
Get an insight into the latest Brexit developments and what they might mean for your business from Amy Brooker, Policy Adviser, EU Negotiations
Benefit from a Chatham House rule Q&A discussion to share other organisations experiences and plans post Brexit – providing inspiration for you to think differently about the challenges ahead.
You'll particularly benefit from this event if you are:
CEOs/COOs/Managing Directors
Government Affairs / Corporate Affairs Directors/Heads of
Public Affairs Directors / Heads of
Strategy VPs / Directors
Finance Directors
Ticketing information
This is free for CBI member and all CBI members are welcome. Affiliate members can attend for £125. Member tickets are restricted to 1 per member company. However, if the event is not sold out, all additional availability will be allocated to the waiting list on a first come first served basis.
This event is a webex meeting and the details to join the call will be sent to you in the joining instructions.
Can't attend? Political Briefings are regularly held across the country – in-person and online – view of our full events calendar for further information.
If you have any questions:
Please contact the Events Manager, Roger Justin at roger.justin@cbi.org.uk.
Not a CBI Member:
Why not consider joining? See the benefits of becoming a CBI member here.
Terms and Conditions:
The Terms and Conditions for CBI events are available here.
Committed to protecting your privacy:
We respect your privacy. For more information on how we are committed to protecting your privacy and data, please click here.
---