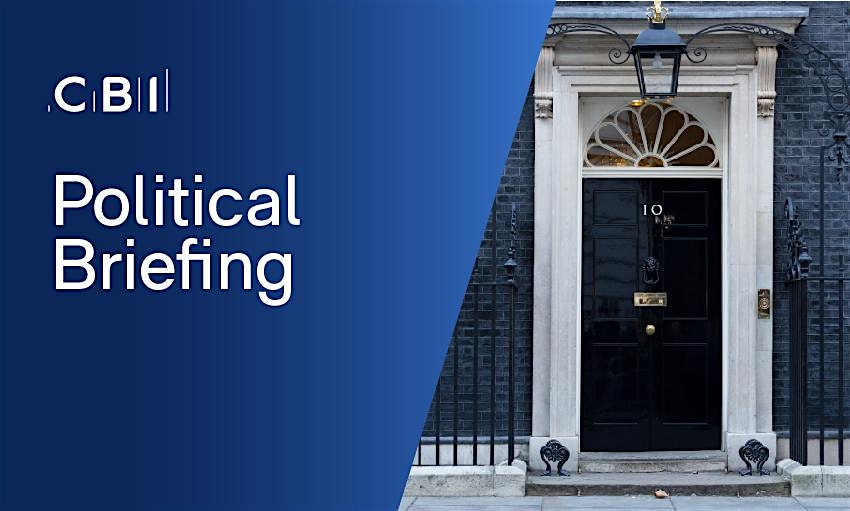 Enter 2020 ahead of the curve by joining the CBI's Campaigns and EU Negotiations teams for a download on their latest political intelligence as we return from Christmas with a new Conservative majority government.
The Prime Minister  and Conservative Party now has a mandate to govern and the question now is how the government rebuilds business confidence and drives the UK's economy forward on the biggest issues of our time – from Brexit, to addressing regional inequalities, to reskilling the workforce for the modern economy. With this comes a renewed spirit of partnership between government and business and an opportunity for our members to use their insight, evidence and expertise to inform government policy. 
Here are four good reasons to attend this briefing:
Hear the CBI's latest interactions with the UK Government, gained exclusively through CBI Campaigns Director, John Foster.
Hear first-hand the very latest policy, political and business insights from the UK government and understand how they will impact on businesses across London and South East.
Get an insight into the latest Brexit developments and what they might mean for your business from Nicole Sykes, Head of UK/EU Negotiations, CBI.
Benefit from a Chatham House rule Q&A discussion to learn what other organisations experiences and plans are for Brexit – providing inspiration for you to think differently about the challenges ahead.

You'll particularly benefit from this event if you are:
CEOs/COOs/Managing Directors
Government Affairs / Corporate Affairs Directors/Heads of
Public Affairs Directors / Heads of
Strategy VPs / Directors
Finance Directors
Join us to become a part of the conversation and feed directly into the messages the CBI will be taking to government as we head into a new decade. Register your interest today.
Preliminary ageda
12:00 Welcome and networking lunch
12:30 Opening remarks 
Eddie Curzon, Director – London & South East, CBI
12:35 CBI update on current political intelligence
John Foster, Director of Campaigns, CBI
Nicole Sykes, Head of UK/EU Negotiations, CBI
13:30 Discussion and Q&A
12:55 Closing remarks 
Eddie Curzon, Director – London & South East, CBI
13:00 Close
Ticketing information
CBI members get a free ticket. Complimentary tickets to this event are restricted to 1 per member company. However, if the event is not sold out, all additional availability will be allocated to the waiting list on a first come first served basis.

Open to CBI affiliate members – ticket price = £270 +VAT

Open to non-members – ticket price = £300 +VAT
Can't attend? Political or Brexit Briefings are regularly held across the country – as both events and as webinars – view of our full events calendar for further information.
If you have any questions:
Please contact the event manager Berit Vain.
Not a CBI Member:
Why not consider joining? See the benefits of becoming a CBI member here.
Terms and Conditions:
The Terms and Conditions for CBI events are available here.
Committed to protecting your privacy:
We respect your privacy. For more information on how we are committed to protecting your privacy and data, please click here.
---