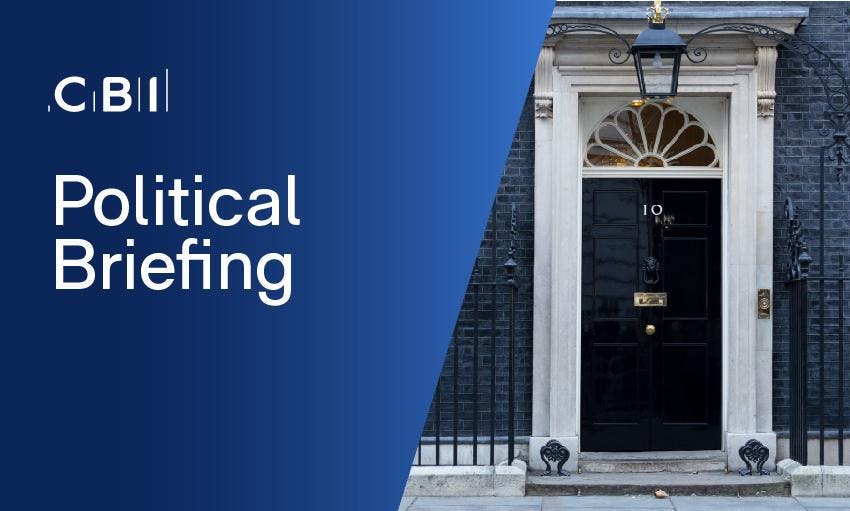 With an ever changing political climate, it is crucial to stay informed of what changes could be affecting your business.

John Foster, Director of Campaigns at the CBI will be talking about the possible impact of Brexit for businesses across the South West. With a new Prime Minister and Cabinet in post, John will also share the very latest CBI political intelligence with the audience.
This event is suitable for all senior business leaders, including:
CEO's / COO's / Managing Directors 

Government/ Corporate / Public Affairs Directors

Strategy VP's / Directors

Finance Directors                                                                                                                                 
Secure the knowledge and intelligence you need to support your business to make better decisions and to scan the horizon. Register your interest today.
Introducing the speaker: John Foster, CBI Director Campaigns.
John is the CBI lead on political engagement, policy coordination and our work on the EU negotiations and Value of Business campaign. Prior to joining the CBI, John was a Special Adviser in the Coalition Government, including as Director of Policy Implementation and Innovation for the Deputy Prime Minister, Nick Clegg, as well as in the Treasury as a Special Adviser to the Chief Secretary to the Treasury, Sir Danny Alexander.
Dress code: Business Attire.
Ticket Information:
This event brings greater benefits to all attendees when the audience is diverse - with leaders from different businesses, regions, sectors and job roles. To enable diversity, all spaces will be allocated by the CBI to maximise the potential for a successful event. Please REGISTER YOUR INTEREST. CBI will then confirm ticketing allocations by personal email.
If you have any questions:
Please contact the Event Manager Emma Walter

Not a CBI Member:
Why not consider joining? See the benefits of becoming a CBI member here. 
Terms and Conditions:
The Terms and Conditions for CBI events are available here. 
Committed to protecting your privacy:
We respect your privacy. For more information on how we are committed to protecting your privacy and data, please click here.


This event is kindly sponsored by Foot Anstey

---