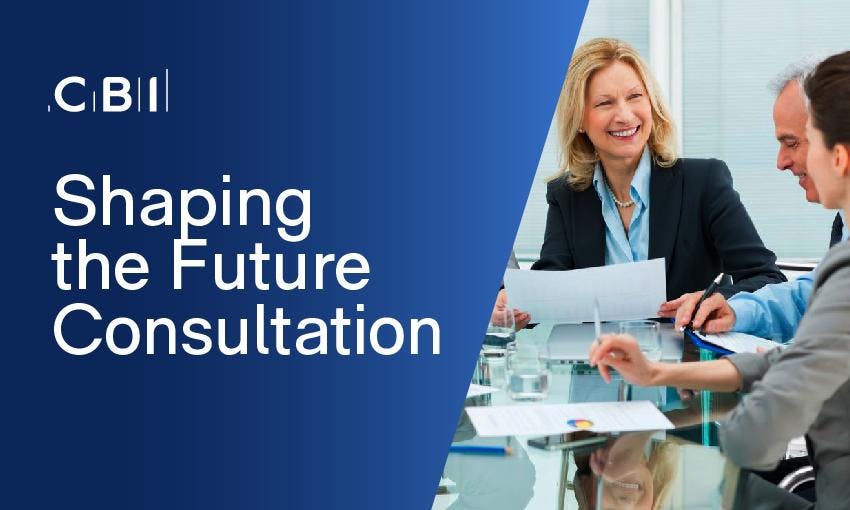 Any future devolution in the English regions needs to work for business and our local communities.  Attend, input and help shape the CBI's response to Government on this important topic. 
The government is currently putting together a framework for future regional devolution and wants to know what business thinks.    The CBI is working on a report to shape the government's future framework on devolution in England. Members views are essential and we invite all members to get involved in this work. 


Members are invited to attend this meeting to discuss devolution and share your perspectives.  We'll be discussing questions like; 
How aware are you of the possibility of further devolution?

Is it important to your business?

What's worked well so far for your business?

Where can improvements be made?

Does your business support further devolution?

What might a future framework for devolution look like?
We will look to share a briefing in advance of the event to help you prepare.
We know that areas with devolution have already benefited from government funding as well as a visible spokesperson to help attract investment to the area.  We expect further English devolution to come, and if business does not add its voice to the debate some regions could get left behind.
This member consultation will:
Be an interative session and you will be asked to actively engage, and to share your views and experiences of local political engagement, how this could be improved and what powers you would like to see controlled at a local level

Be led by Jim Hubbard, CBI Head of Regional Policy and Hannah Richmond, CBI Senior Policy Adviser - the CBI's regional policy experts on this topic.  

Provide you with a direct route to influence and shape future CBI campaigning work, feeding into the creation of a report to shape the government's future framework on devolution in England

Introduce you to new connections in the local business community who are also interested in this issue
Space is limited to 20 so please book today to secure your place.
Dress code: Business Attire
If you have any questions:
Please contact the Event Manager Hannah Richmond.
Not a CBI Member:
Why not consider joining? See the benefits of becoming a CBI member here.
Terms and Conditions:
The Terms and Conditions for CBI events are available here.
Committed to protecting your privacy:
We respect your privacy. For more information on how we are committed to protecting your privacy and data, please click here.
---