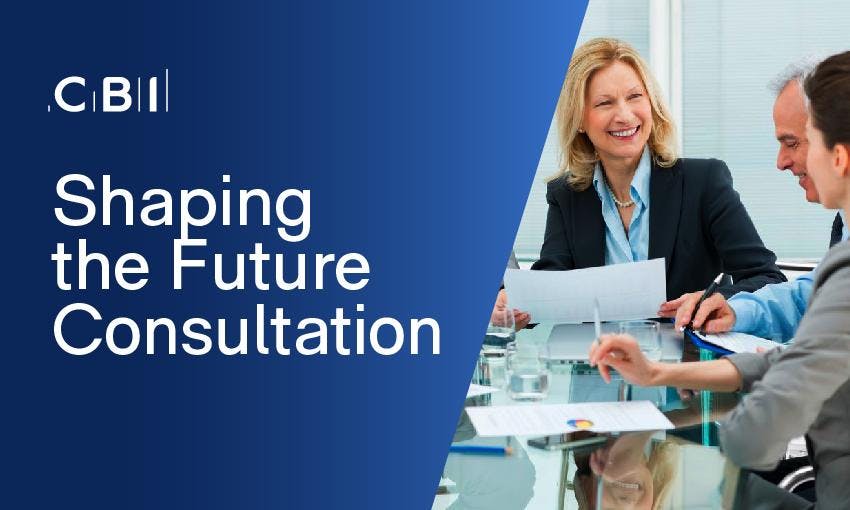 On Thursday 2 May, the Committee on Climate Change published it's highly-anticipated Net-Zero report, recommending the UK Government raise it's long-term greenhouse gas emissions reduction targets from 80% to:
UK - Net-Zero by 2050
Scotland - Net-Zero by 2045
Wales - 95% by 2050
The CBI is developing the business response to Government following the Committee's recommendations via a roundtable event taking place on Friday 10 May 2019.
This unrivalled opportunity will provide the environment within which members will be able to hear directly from the Committee on Climate Change as their CEO, Chris Stark explains the evidence and economic analysis carried out to reach their recommendations.
It will be an important opportunity for the CBI and its members to quiz the Committee on their work, in order to best influence the UK and Devolved Governments to respond and implement legislation to enact a Net-Zero target and put the UK at the front of international action on climate change.
Attend this Member Consultation on Net-Zero Greenhouse Gas emissions recommendations and you will:
Help shape the CBI policy and our Government response
Be part of the voice of business on this issue
Ensure that policy makers understand how this issue impacts your business – so they consider the options and alternatives
Access insights on the development of this policy area, so you can plan and consider your own strategies in response
Make new connections in the local business community who are also tackling this issue.
The CBI has fully supported the raising of emissions reduction ambition to Net-Zero by mid-century. We believe businesses carry the expertise and innovation to contribute to this mamouth task and, in partnership with the Government and the public, can ensure we reach our objectives. 
Who should attend?
Government/Corporate/Policy Director/Head of
Strategy VP/Director
Important information about tickets 
This event is exclusive to CBI Members only, and tickets are exceptionally limited.
This event  brings greater benefits to all attendees when the audience is diverse - with leaders from different businesses, regions, sectors and job roles. To enable diversity, all tickets will be allocated by the CBI to maximise the potential for a successful event.
Please express your interest in attending this event  – this will notify the CBI you would like to attend, but does not guarantee your place. The CBI will confirm ticketing allocations by personal email. We apologise in advance if we cannot accommodate your request to attend on this occasion.
If you have any questions about tickets for this event please contact Tanisha Beebee via email tanisha.beebee@cbi.org.uk 
This is a CBI member only event - Not a CBI member? – why not consider joining?

---