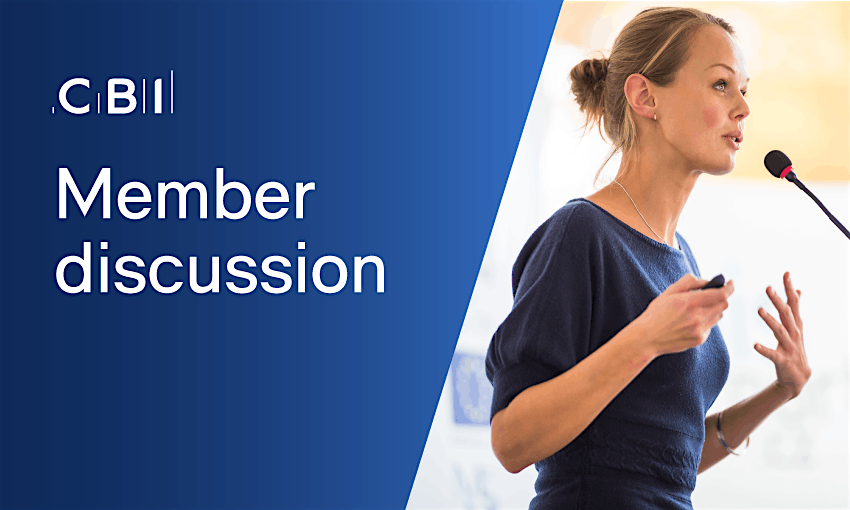 Join business leaders and experts for insight and support as we discuss 'Restart and Revive' – moving off JRS, H&E, PPE and risk assessments.
The business toll of the pandemic is becoming clearer every day – and as business continues to protect jobs and employees, some green shoots of confidence are being observed across the regions of the UK. Where does your business sit on the path? What should you be considering over the coming weeks to reopen and kickstart your business operations?
This week's meeting will focus on issues relating to restarting and reviving the economy and specifically the role of innovation in that recovery.
Get involved
We want to hear how your business has been affected, what you are doing differently, and what your business needs are to survive and recover from this pandemic.
The CBI will use this insight to inform our conversations with Government and ensure the voice of business is heard throughout the restart and recovery period.
These online meetings are an opportunity for you and your peers to share experiences, gain fresh perspectives to common challenges and take away some key insights on the current economic situation.
Who should attend?
This WebEx meeting is by exclusive invitation to senior business executives who lead small or mid size business organisations; and who are CBI members. Space is limited to 30.
This event brings greater benefits to all attendees when the audience is diverse - with leaders from different businesses, regions and sectors. To enable diversity, all tickets will be allocated by the CBI to maximise the potential for a successful event.
If you have any questions:
Please contact the Event Manager, Simon.Stranks@CBI.org.uk.
Not a CBI Member:
Why not consider joining? See the benefits of becoming a CBI member here.
Terms and Conditions:
The Terms and Conditions for CBI events are available here.
Committed to protecting your privacy:
We respect your privacy. For more information on how we are committed to protecting your privacy and data, please click here.
---