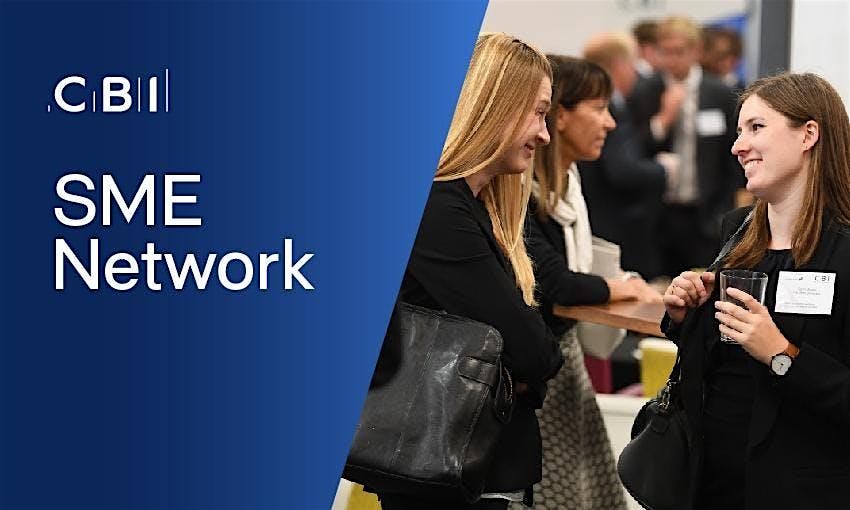 Offering a fantastic opportunity for small and medium sized business leaders to share key strategic insights and examine the latest trends impacting business in 2020. 
This network is designed for CBI member companies who are on a clear strategic growth path; from ambitious and confident firms driving into the mid-market, through to successful mid-market firms who continually champion innovation and competitiveness.
Each session will reflect on the current economic climate and discuss the current challenges faced by business in the region. Themes covered in 2019 included connectivity, driving a culture of innovation, and workplace wellbeing.
If you haven't attended an SME network before, here are four good reasons to register:
Participate in an expert-led discussion which will address the key issues and challenges likely to affect small and medium sized businesses this year, including the policy agenda coming from the newly elected Conservative Government
Under Chatham House Rule, hear key strategic insights from peers in other sectors, as they share best practice and provide fresh perspectives on a range of common themes, including risk management, access to finance, incorporating sustainability and driving productivity
Develop your peer network and grow your professional profile
Learn more about CBI priorities in 2020 and how you can get in involved and benefit from this first-hand intelligence
Here are some of the themes we will address in 2020
Improving company performance through people
Attracting and retaining talent
Leadership and delivery
Why is there a gap between what the leader says is important and what happens on the shop floor?
Culture – practice and policy
The relationship between productivity and performance
How can great jobs lift productivity?
Who should attend?
This event is for CBI members only and brings greater benefits to all attendees when the audience is diverse - with leaders from different businesses, regions, sectors and job roles.  To enable diversity, all tickets will be allocated by the CBI to maximise the potential for a successful event. 
Please express your interest in attending this event by 'booking a ticket'. The CBI will confirm ticketing allocations by personal email.  You will particularly benefit from this event if you are a:
Managing Director
CEO/CFO/FD
Company secretary
Business owner

Book your place today.
This event is exclusive to CBI members. Complimentary tickets are restricted to two per member organisation who meet the criteria. All additional availability will be allocated to members on the waiting list on a first come first served basis.
If you have any questions: 
Please contact the North East Event Team  

Not a CBI Member: 
Why not consider joining? See the benefits of becoming a CBI member here. 
Terms and Conditions: 
The Terms and Conditions for CBI events are available here. 
Committed to protecting your privacy: 
We respect your privacy. For more information on how we are committed to protecting your privacy and data, please click here. 
---