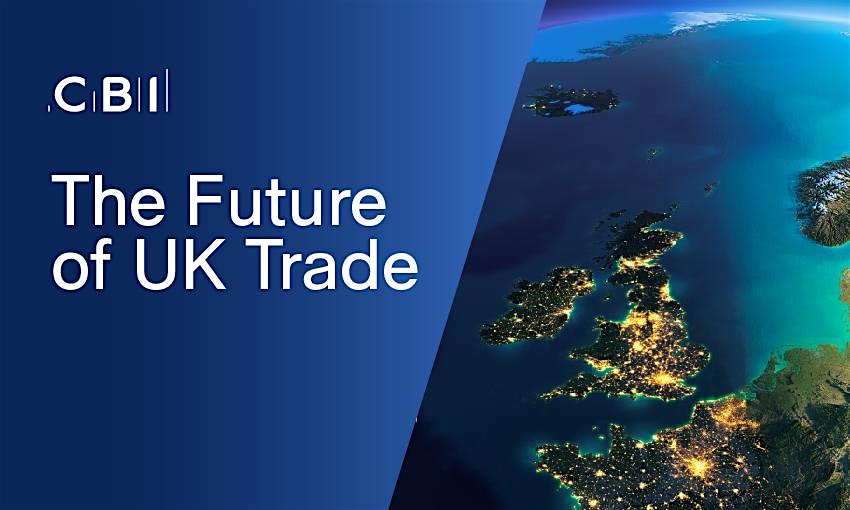 The importance of understanding the UK's role in the global economy and what global factors will impact your business has never been so important.  Join this event and gain insight and further understanding about the opportunities for undertaking business overseas.


At this event, you will hear from Jonathan Brenton, CBI's Head of International Policy.  Jonathan will share the latest insights from our conversations with Government here and in Brussels, plus updates from our international offices in China, India and the United States.   This event will look at how you navigate your way through these turbulent times in a post-Brexit world.
Attend this event and you will:
Join engaging discussions addressing the key issues around UK Trade
Connect with like-minded individuals that are experiencing similar challenges in today's business environment
Gain expert insight from the CBI's International policy team on how they can support you with your international ambitions
Leave with practical take-aways which can be implemented into your business
Build your network and personal profile
This event is open to CBI members only. Space is limited at this event so book your place today to secure your seat.
If you have any questions: 
Please contact the Event Manager Anne Cullom.
Not a CBI Member: 
Why not consider joining? See the benefits of becoming a CBI member here. 
Terms and Conditions: 
The Terms and Conditions for CBI events are available here. 
Committed to protecting your privacy: 
We respect your privacy. For more information on how we are committed to protecting your privacy and data, please click here. 
---