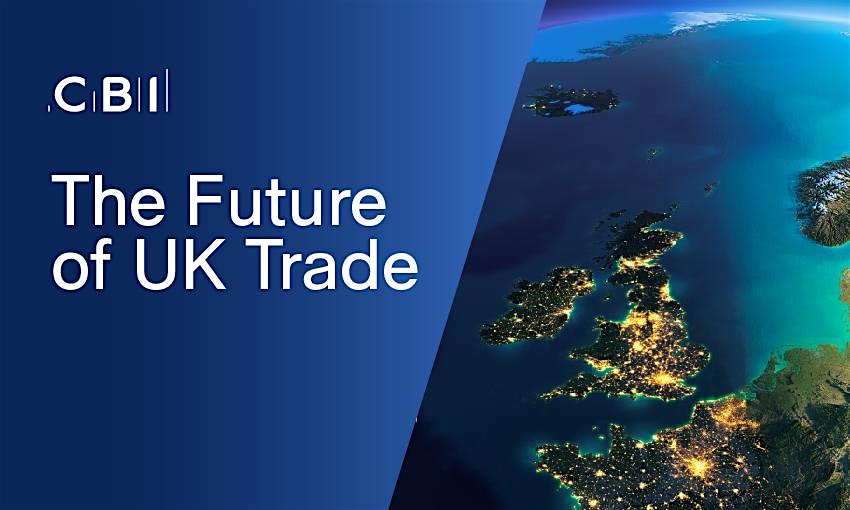 As the UK begins its first independent trade policy in 40 years, the importance of understanding what's happening in global trade and how this could impact your business has never been more important. Join this event and gain further understanding about the opportunities ahead. 

At this event, you will hear from Jonathan Brenton, CBI's Head of International Trade Policy. Jonathan will share latest CBI insights on what's happening in global trade and how the CBI is influencing UK's new approach to global trade.

Discussions will cover

How CBI is campaigning to give business a voice in the design and negotiation of trade deals
CBI work on the continuity of trade including roll-over of UK's existing trade deals and import tariffs
Navigating the obstacles and opportunities facing new UK trade deals with US and Japan
What the CBI is doing to progress market access in countries like India where trade deals are unlikely to happen in the short term
How the CBI is working to defend the international rules based system at a time of trade wars

Attend this event and you will:
Join engaging discussions addressing the key issues around UK Trade
Connect with like-minded individuals that are experiencing similar challenges in today's business environment
Gain expert insight from the CBI's International policy team on how they can support you with your international ambitions
Leave with practical take-aways which can be implemented into your business
Build your network and personal profile.
This event is open to CBI members only.  Space is limited at this event so book your place today to secure your seat.
Join the discussion to input your views and experiences and ensure co-ordination between the UK's approach to the EU and its ambitions for the rest of the world.


If you have any questions: 
Please contact the Event Manager Anne Cullom.
Not a CBI Member: 
Why not consider joining? See the benefits of becoming a CBI member here. 
Terms and Conditions: 
The Terms and Conditions for CBI events are available here. 
Committed to protecting your privacy: 
We respect your privacy. For more information on how we are committed to protecting your privacy and data, please click here. 
---