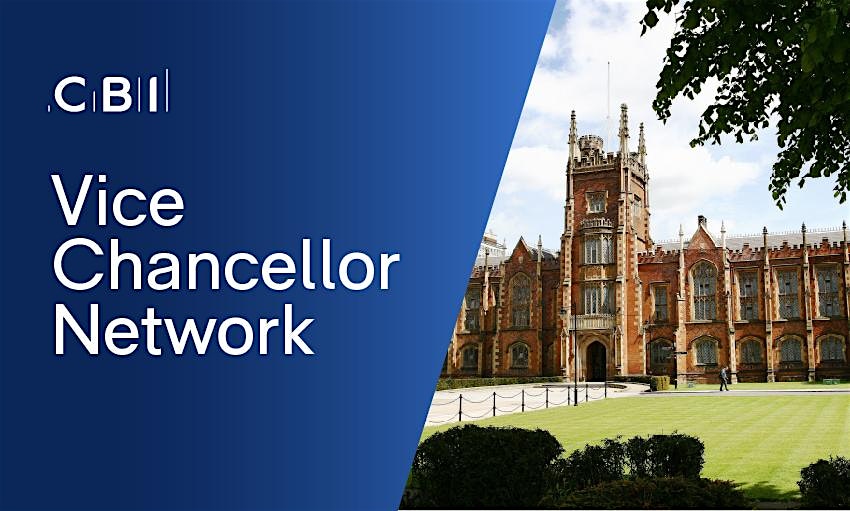 Join your peers to share experiences about the sector and influence CBI policy development. As a collective voice, you will contribute to shaping a positive, solutions-focused response from the education / skills sector and business community on the issues that matter.  We will hear from Alissa Dhaliwal, Head of Education & Skills, CBI.
This network provides:
An opportunity for Vice Chancellors to hear from the CBI on our response to the crisis to date and how we have been supporting Universities
The chance to contribute and to help to shape the CBI's recovery work on prioritising education and skills issues at the heart of the sector
Fresh perspectives on common challenges experienced by your peers in the sector
Who should join?
This online event is exclusive to CBI members who are university Vice Chancellors.
About Alissa Dhaliwal
Alissa leads the CBI's work on education and skills policy and is responsible for leading a team who develop our campaigns on adult learning, higher education, apprenticeships and early years. During her five years at the CBI, Alissa has covered several policy areas most recently as our Head of Innovation.
If you have any questions: 
Please contact the Event Manager at anne.cullom@cbi.org.uk.
Not a CBI Member: 
Why not consider joining? See the benefits of becoming a CBI member  here. 
Terms and Conditions: 
The Terms and Conditions for CBI events are available here. 
Committed to protecting your privacy: 
We respect your privacy. For more information on how we are committed to protecting your privacy and data, please  click here. 
---