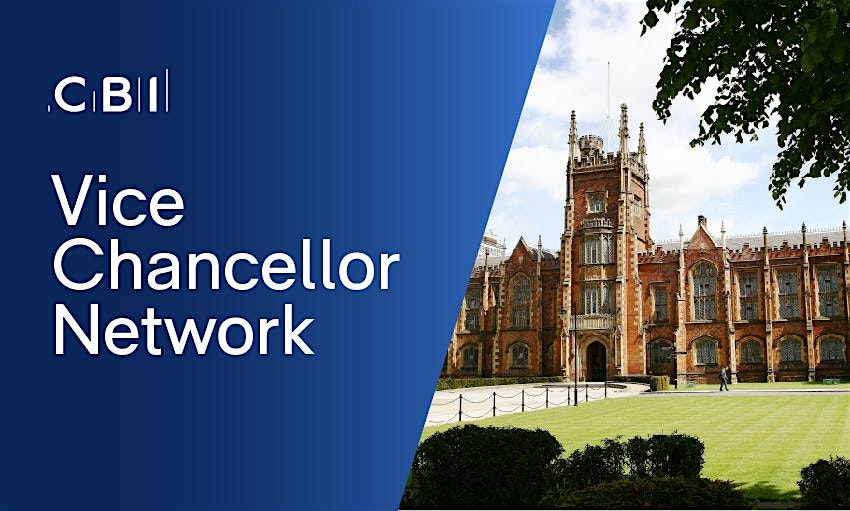 Covid-19 has redefined the way universities and businesses operate. Despite the challenging outlook, partnership between business, universities and the government is absolutely central to the CBI's message of building back better. Be it by nurturing innovation, supporting local economies, or supplying vital skills, the aim of this session is to share insight on how the higher education sector and government can work together to drive recovery efforts in these areas.
The conversation will be chaired by the CBI's Director of People & Skills, Matthew Percival, and we will be joined by the CBI's newly elected President and Chancellor of the University of Birmingham, Lord Karan Bilimoria.
This webex meeting is for CBI members. Please note invites are transferable. Dial in details for the meeting will be shared with participants ahead of the meeting.
Who will benefit from attending?
This event is only open to Vice Chancellors working in the higher education sector and is exclusive to CBI Members only.
If you have any questions:
Please contact the events@cbi.org.uk.
Not a CBI Member:
Why not consider joining? See the benefits of becoming a CBI member  here.
Terms and Conditions:
The Terms and Conditions for CBI events are available  here.
Committed to protecting your privacy:
We respect your privacy. For more information on how we are committed to protecting your privacy and data, please click here.
---