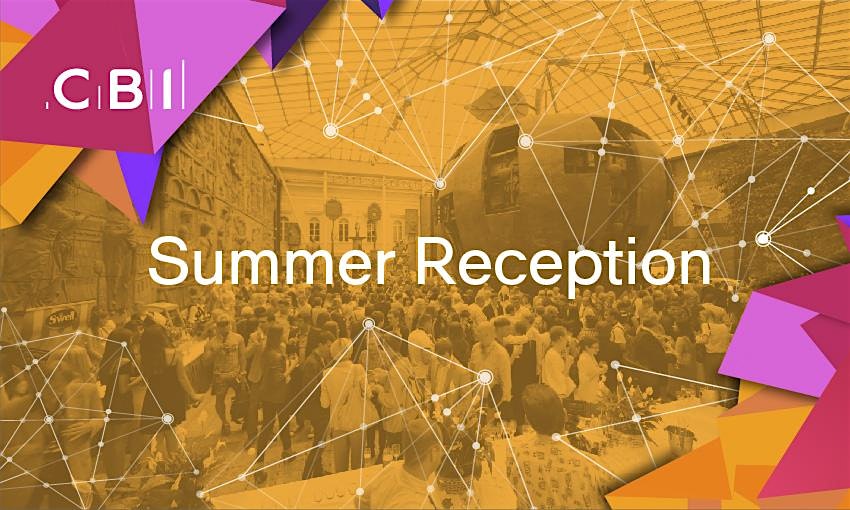 Welcoming back the Mayor of London for a member-exclusive discussion with Carolyn Fairbairn, this year's Virtual Summer Reception invites members to discuss the critical issues at the heart of business.
The Summer Reception is the perfect opportunity to share, engage in and be a part of the important discussions aroudn the challenges and opportunities facing business now and as we revive the ecoonmy.
Why you should attend:

Discuss the latest challenges and opportunities in the capital - and what these might mean for your business - with our prominent speakers
Ask your most pressing business questions directly to the Mayor and the CBI's senior team
Who should attend?
This event is exclusive to CBI members with job titles:
Chair
C-Suite Executives: CEO, CFO, COO, CMO, etc.
Managing Director, Director
Partner, Senior Vice President
Further information about tickets:
This virtual event is exclusive to and free for CBI members. Please be advised that all bookings will be vetted prior to confirmation.
If you have any questions:
Please contact the Event Manager Emelie Forsberg.
Not a CBI Member:
Why not consider joining? See the benefits of becoming a CBI member here.
Terms and Conditions:
The Terms and Conditions for CBI events are available here.
Committed to protecting your privacy:
We respect your privacy. For more information on how we are committed to protecting your privacy and data, please click here.
---
Event Sponsors