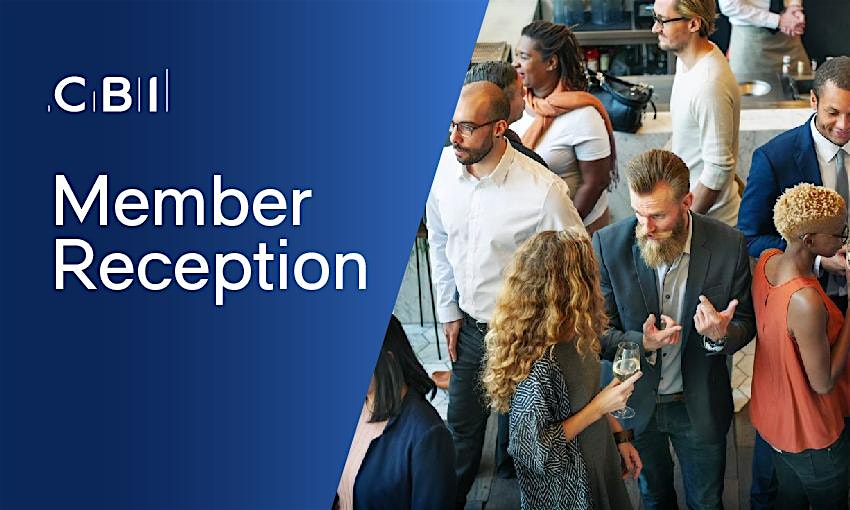 Join this exciting networking reception for North West members at the House of Commons. Engage with regional MPs on the priorities, concerns and opportunities affecting business in the region. 

This is your unique opportunity to raise regional interests and concerns to the top of the political agenda during a panel session with regional MPs. Ask about devolution, infrastructure, education and skills, local industrial strategy, Brexit and more.
The panel session will be chaired by John Foster, CBI Campaigns Director, and will include the expertise and knowledge of four MPs.


Here are three good reasons to attend this event:
Connect with many regional MPs at the reception in the most powerful of Parliament's two houses 

Communicate the regional voice to your political representatives so they are aligned to present the views and aspirations of North West business

Network with senior level executives from across the region to exchange ideas and take away new perspectives on common issues
You'll particularly benefit from this event if you are a:
CEO / Managing Director

Government Affairs / Corporate Affairs Director/Head of

Public Affairs Director / Head of

Strategy VP / Director
More about John Foster, CBI Director of Campaigns
John leads on the CBI's political engagement, policy coordination and the organisation's work on the EU negotiations and Value of Business campaign.
John joined the CBI in August 2015 as the Head of the CBI's flagship campaign on public trust, the Great Business Debate before moving to become the CBI's Head of Campaigns in June 2016.
Prior to joining the CBI, John worked as a Special Adviser in the Coalition Government, including as Director of Policy Implementation and Innovation for the Deputy Prime Minister, Nick Clegg, as well as in the Treasury as a Special Adviser to the Chief Secretary to the Treasury, Sir Danny Alexander.
Ticketing information
This is a CBI member only event. This event brings greater benefits to all attendees when the audience is diverse with leaders from different businesses, regions, sectors and job roles. To enable diversity, all tickets will be allocated by the CBI to maximise the potential for a successful event. By booking a ticket, you are indicating your interest to attend.


If you have any questions:
Please contact the Event Manager Roger Justin.

Not a CBI Member:
Why not consider joining? See the benefits of becoming a CBI member here. 
Terms and Conditions:
The Terms and Conditions for CBI events are available here. 
Committed to protecting your privacy:
We respect your privacy. For more information on how we are committed to protecting your privacy and data, please click here. 

---