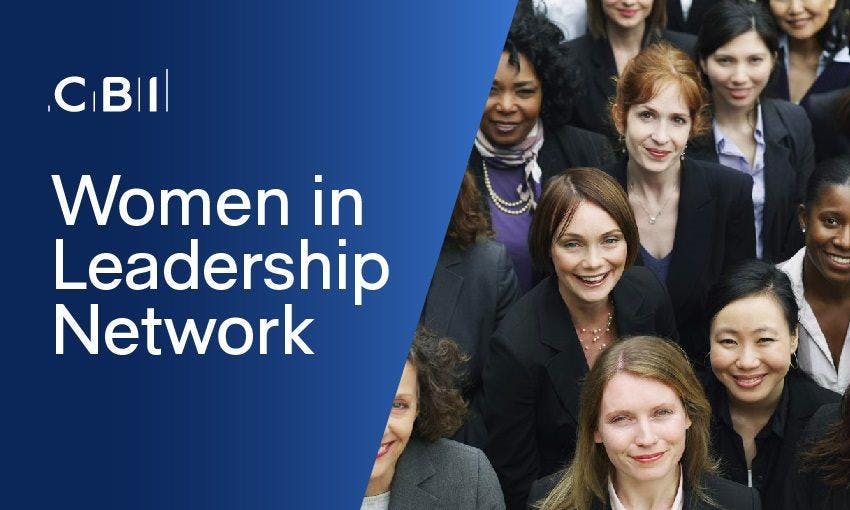 Offering a fantastic opportunity for senior female executives to hear from  Arabel Bailey, Managing Director - Digital, UK and Ireland, Accenture. Join us to network, collaborate and discuss current business issues.


The Women in Leadership Network (South West)) takes place twice a year and is open to all CBI members - women in leadership positions in any sector, in any senior role. 

We are delighted to be joined by Arabel Bailey, Managing Director - Digital, UK and Ireland, Accenture. Arabel will provide insight and lead a debate on how members can maximise their return on investments in innovation. She will also share her experiences on career, passion for business and leadership.


Attend this network and you will:
Hear from inspiring female leaders at the top of their game,and learn more about their achievements and attitudes towards business

Participate in a motivating discussion, over lunch, that will provide fresh thinking and perspectives 

Connect with likeminded individuals who are experiencing similar challenges in today's business environment

Benefit from shared learning and best practice and ideas
Information about tickets
This event is for CBI members only and places are limited to one per member organisation.
This event brings greater benefits to all attendees when the audience is diverse - with leaders from different businesses, regions, sectors and job roles. To enable diversity, all tickets will be allocated by the CBI to maximise the potential for a successful event. Please express your interest in attending this event by 'booking a ticket' – this will notify the CBI you would like to attend but does not guarantee your place.
The CBI will confirm ticketing allocations by personal email. We apologise in advance if we cannot accommodate your request to attend on this occasion.
If you have any questions:
Please contact the Event Manager Emma Walter.
Not a CBI Member:
Why not consider joining? See the benefits of becoming a CBI member here. 
Terms and Conditions:
The Terms and Conditions for CBI events are available here. 
Committed to protecting your privacy:
We respect your privacy. For more information on how we are committed to protecting your privacy and data, please click here. 
---