CEO, Diageo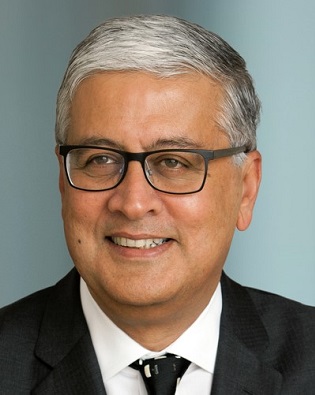 Ivan Menezes has been Chief Executive, Diageo plc since 1 July 2013. He was previously Chief Operating Officer Diageo, plc.
Ivan joined Diageo in 1997 and held various senior management positions with Guinness and then Diageo until 2004 when he was appointed President of Diageo Venture Markets. Prior to his appointment as COO in March 2012, Ivan was President and CEO of Diageo North America for eight years. During this period he was also made Chairman, Asia Pacific from October 2008 and Chairman, Latin America & the Caribbean from July 2011.
Prior to his career with Diageo, Ivan worked across a variety of sales, marketing and strategy roles for Whirlpool in Europe, Booz Allen & Hamilton in North America, and Nestlé in Asia.
Ivan became Chairman of Movement to Work, a UK voluntary collaboration of employers committed to tackling youth unemployment in May 2017. In September 2017, he became Chair of the CEO Group at the International Alliance for Responsible Drinking, a global not-for-profit organization dedicated to addressing harmful drinking and promoting responsible drinking.
He serves as a non-executive director of Tapestry, Inc. in the United States, is Vice Chairman of the Scotch Whisky Association Council and sits on the Advisory Council of the China-Britain Business Council.
Ivan holds an MBA from Northwestern University's Kellogg School of Management, a post-graduate degree from the Indian Institute of Management, Ahmedabad and a BA Economics from St. Stephen's College, Delhi University. His is also currently a member of the Kellogg School of Management's Global Advisory Board.
Ivan was born in July 1959 and is married with two children.