VP Manufacturing, Nissan UK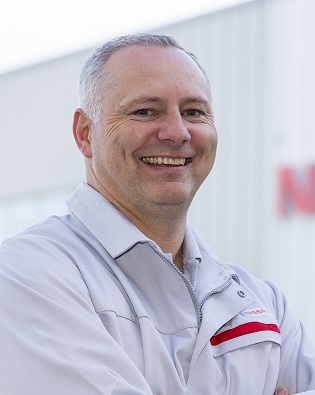 Steve Marsh is Vice President of Manufacturing at Nissan Sunderland Plant, based in the North East of England.
He has responsibility for all manufacturing at the plant, which produces the multi award winning crossover Qashqai, the all new Juke and the 100% electric Nissan LEAF.
Steve began his career at Nissan in 1987, aged 16, as a Maintenance apprentice. Following completion of his apprenticeship he was assigned to the Maintenance department as a Technician. He subsequently worked in a variety of roles at the plant, before moving to the Production department in 1997 and continuing to rise through the ranks.
In 2010, Steve took the role of General Manager at Nissan's plant in South Africa, staying for two years. Following this, he transferred to the Renault Nissan Mitsubishi Alliance, spending three years in France at Renault's Douai factory as Deputy Managing Director. He then moved to Mississippi in the US as Vice President for Manufacturing at Nissan's Canton plant.
In 2018, Steve came full-circle, returning home to Sunderland to take up his current role.
Steve is also the chairman of the North East Automotive Alliance, an industry lead group which supports the growth and sustainability of the North East's automotive sector.