Deputy Chief Economist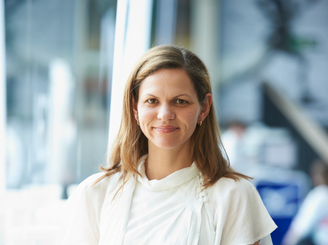 Background
Anna heads the Economic Intelligence team, overseeing the CBI's assessment of the economic landscape, the CBI's survey function, and the CBI's bi-annual macroeconomic forecast. She leads a team of economists, survey specialists and data analysts, who work together to form the CBI's understanding of the UK's business environment.
She has worked at the CBI since 2008, when she joined as Fiscal Economist working on the CBI's Budget submissions and public finance analysis. She moved on to head the economic analysis team in 2012, leading on the CBI's assessment of near-term economic conditions.
Anna previously worked in the Government Economic Service (GES) in various roles at the Department for Work and Pensions and HM Treasury.
Skills
Macroeconomic analysis
Presentation skills
Policy analysis and development
Professional experience
CBI, Deputy Chief Economist:
Anna leads the economic intelligence team, overseeing the CBI's economic narrative which is built off its regular economic surveys, intelligence derived from the CBI's regular conversations with its membership, analysis of other data sources, and cemented through the CBI's bi-annual macroeconomic forecast.
She leads the team's interaction with the CBI's policy function through the provision of survey and analytical expertise enabling the effective collation and interpretation of intelligence to underpin the CBI's policy recommendations.
She represents the CBI at events, regularly presenting on the economic outlook to business leaders, FDs and other senior business people.
Government Economic Service (GES):
Anna worked in a variety of roles in the GES covering labour market and macroeconomic analysis.
Department for Work and Pensions (DWP), economist in various roles
At DWP, Anna worked on UK local area labour markets and international labour markets, helping to cement the evidence base for forming UK employment policy. She also worked on health and wellbeing strategy, and lone parent employment.
HM Treasury – Anna worked on business sector analysis, analysing the performance of the UK in manufacturing, trade, investment and productivity, and briefing the Chancellor and other ministers. She also led the Treasury's macroeconomic communications unit, responsible for coordinating economic briefing.
Treasury Select Committee – led the TSC's inquiry into the private equity industry and their early inquiries at the start of the financial crisis, as well as inquiries on the Budget.
+44 (0) 207 395 8305
anna.leach@cbi.org.uk