With too many restrictions on what they can be spent on, employers in England have lost over £4bn in unspent funds returned to the Treasury.
26 Sep 2023, 3 min read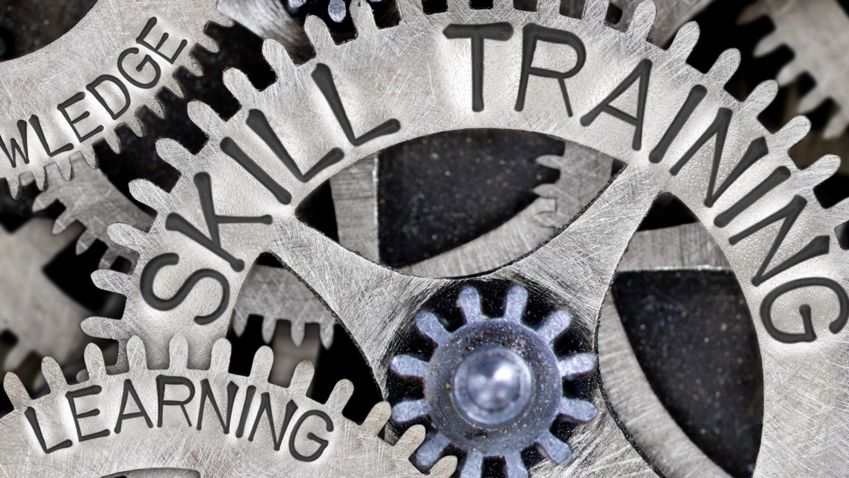 Employers are facing skills shortages. They have employees wanting to train and upskill. But the money firms could be using to join the dots between the two is being spent on what many feel is just another tax.
That's the problem with the current Apprenticeship Levy.
Take the housing association that has plumbers who want to retrain as plasterers – it can't use its levy funds, because that switch only requires 3-6 months training.
Or the recruitment firm that wants to focus on green skills – the levy won't cover the cost of the 3-week intensive courses that would make a big difference to their staff and their outlook.
When a logistics firm can't turn LGV/HGV drivers around quick enough – isn't it madness to send staff on a 13-month apprenticeship, when they can complete other training in half the time?  
And what about those with young families or caring responsibilities who can't commit to a minimum of a year of courses and college hours – why cut them out of the nation's mission to retrain and reskill?
Because that is a mission that business and government are agreed on: to tackle the skills and labour shortages that are acting as a barrier for growth, for both businesses and the economy.
It's why the CBI continues to call on the government to evolve the Apprenticeship Levy into a more flexible Skills Challenge Fund.
It would allow firms to spend their funds on any training that is part of regulated qualification or accredited training course – as well as apprenticeships. And a CBI survey found that, under this policy change, levy-payers would invest an additional 30% of their levy over the next 12 months for training.
Working with government on a pilot, we can target training and development to address pressing skills gaps.
And with the ability to invest levy funds into short courses in digital and green skills, like cyber and robotics, retrofitting and heat-pump installation, employers will be ready to seize the growth opportunities – both now and in the future.
Because there's £3.2bn up for grabs by 2030 for the UK economy through digital reskilling alone.
This article has been updated since the original was published on 10 March, in the run up to the Spring Budget. Many of the arguments stand as they were then, but the gap between the money raised by the levy and what gets spent on apprenticeships is widening. The headline figure of unspent levy funds returned to the Treasury stood at £2bn before 2021/22 figures were added.   
In the Budget on 15 March, the Chancellor focused his efforts on addressing labour market supply and business investment. Two of the CBI's biggest asks – full expensing and childcare reform – were announced. But there was little on skills. Particularly, on how we boost skills investment and reskill/upskill employees with reform of the Apprenticeship Levy. You can hear more of our reaction to the missed opportunity to reform the Apprenticeship Levy as part of our podcast at the time.