How one organisation has boosted morale by making fun a fundamental part of their employee engagement.
13 May 2020, 5 min read
Tell us about your organisation
Arcadis is a leading global design and consultancy firm for natural and built assets. Arcadis is comprised of multiple different teams. The business transformation team is a management consultancy team combining asset expertise and digital consultancy experience to help our clients create value and exceptional outcomes for their customers.
What challenges were you trying to address?
During the COVID-19 pandemic, our team, as with most of our client teams, have faced lockdown. This initially presented us with a new challenge regarding how to maintain our existing levels of engagement with our people and with our clients. Having a fun, people focused environment is a key part of our culture and something that we wanted to maintain.
We had some additional challenges with new starters coming on board while we were in lockdown and kicking off new projects with clients who we had not met face to face as well as continued delivery of strategic and transformational work on existing commissions. It is always more difficult to quickly form and build teams with people when you are not able to meet face to face.
What goals or outcomes did Arcadis want to achieve?
We wanted to maintain our people-orientated culture, make sure that everyone felt included and supported through the COVID-19 challenge and continue to feel proud of being an Arcadian. We also wanted to keep delivering value and great outcomes for our clients.
What was your solution?
We have implemented a number of new ways of working, fun initiatives and activities with both our client and internal teams to overcome the challenges of building and maintaining creative, high-performing, fun and inclusive teams remotely. We have also looked to adapt and increase the flexibility of working styles and patterns to fit in with people's new lives during lockdown.
Our clients
In all of our meetings, we are focused on bringing an element of fun to the sessions. In order to get to know the individuals on a more informal level, we have used games such as:
Guess the baby picture
Two truths and a lie
Show us your favourite mug
Find a picture on your phone and say why it makes you smile
Wear something silly on your head
Tell us what song gets you up and dancing, and many more.
As well as keeping connected and focused on clients, we have used creative ways to do more strategic sessions and non-linear sessions, with virtual workshops using technology to split into breakouts with virtual whiteboards and live polls and results to gather information to drive insight. We have increased use of techniques such as videos and animations for communications.
Our team
We have introduced lots of informal ways to catch up with team members, such as:
Weekly Friday night pub quiz
Virtual birthday parties – including singing, game playing and even a few appearances from black tie outfits
'Life in Lockdown' – a weekly profile on how different people in the team are coping. Alternating around many different scenarios in the team to show the diversity of experiences from the perspective of our colleagues to help share how it feels – the positives and the challenges
Team break outs – the introduction of a channel where people can drop in and out for virtual coffee and lunch breaks
Team strava account – so that the team can compete in cycling and running activities which being a really competitive team has been something people have really risen to the challenge of.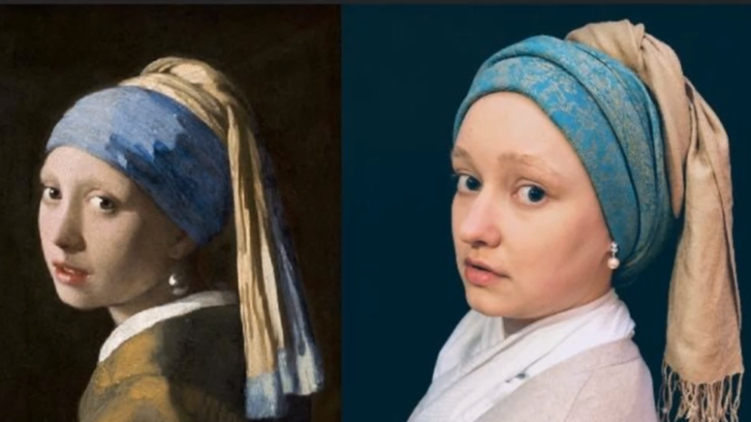 How did you roll out your approach?
Our solution has evolved over the course of the lockdown. Initially we were focused on making sure that people were informed and supported. We implemented a new weekly leadership briefing to ensure that everyone understood any changes around projects, financials and had the opportunity to ask questions. In addition, line managers were asked to check-in with their team member on a weekly basis to provide support and understand how everyone is feeling.
We then moved onto implementing more fun ways to interact. These have evolved organically with some coming from the people team and others from the creativity of individuals.
Through our existing mechanisms such as teams and WhatsApp, we have been able to share these incentives and expand them.
What have the results been?
So far, we have had really positive feedback from clients and the team. We are engaging more regularly through the line management community as well as sending out regular pulse surveys to measure how people are feeling and what they need more/less of.
We will continue to adapt our responses based on our team's feedback. Everyone is facing different challenges and dealing with the lockdown differently, and we need a range of activities and incentives to keep everyone engaged in different ways.
What advice would you give to other businesses looking to do something similar?
There is no 'right' answer as everyone and every client has related but distinct challenges.
Try, try, try.  Talk, talk, talk. Engage, engage, engage, ask, ask, ask.  Your clients and your team.