We respond to the biggest news stories affecting business and the UK's chances for economic growth. To help your firm react to significant political and economic announcements, evolving trends and fast-moving situations.
22 Nov 2023, 3 min read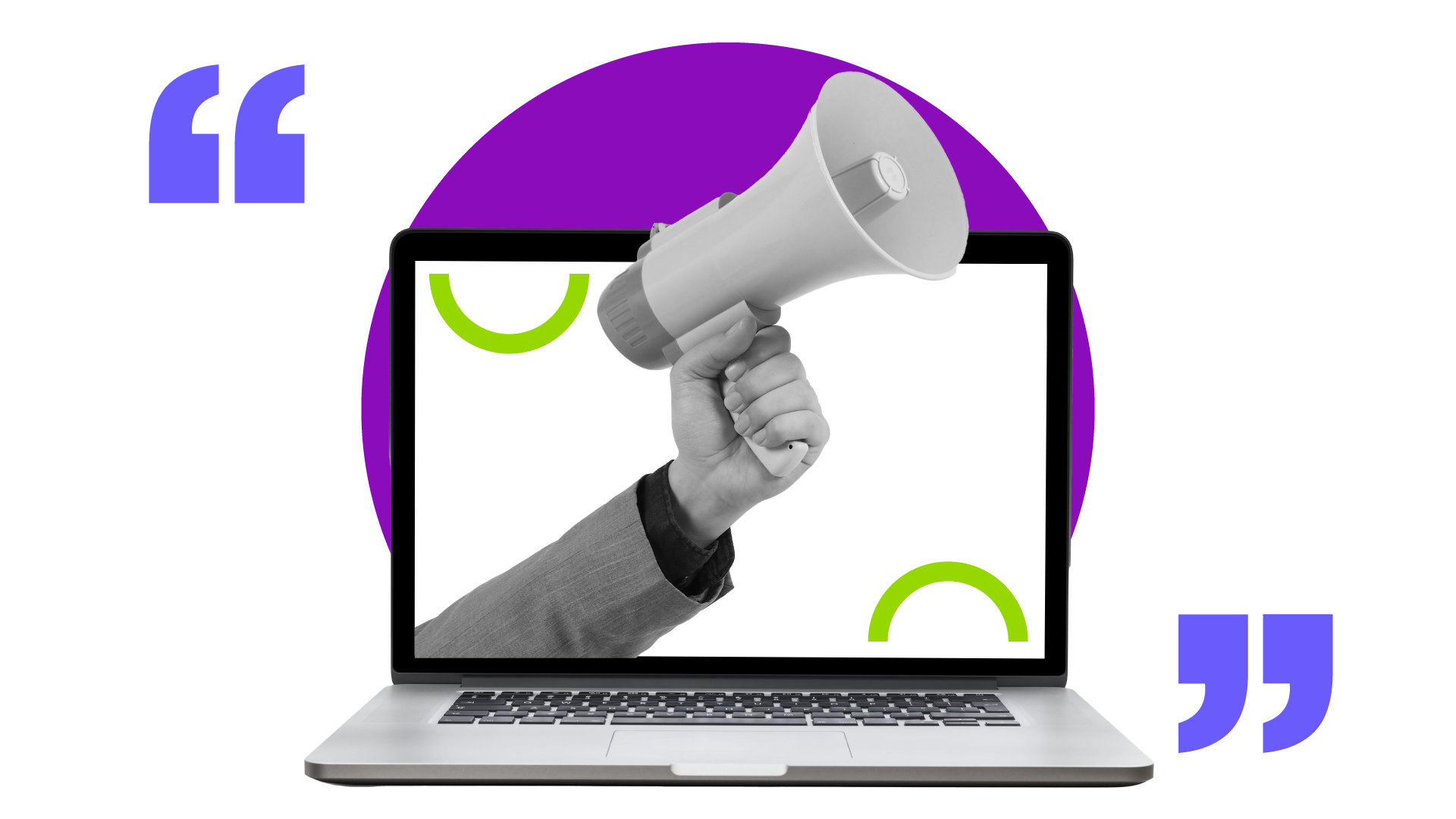 This week:
CBI campaign on full expensing delivers at the Autumn Statement
22 November: With tough decisions to be made, the Chancellor was right to prioritise 'game-changing' interventions that will fire the economy.
The big one was making full capital expensing a permanent feature of the tax system – something we've been calling for since 2021, and builds on our success at the Spring Budget. And something the Chancellor gave us credit for too – alongside a mention of our joint open letter with Make UK that attracted more than 200 signatories in support of the measure.
Helping firms to unleash pent-up investment is critical to getting momentum into the economy. Making full expensing permanent will give firms the stability they need to press on with decisions on investment whilst keeping the UK at the top table internationally for investment incentives.
Moves to speed up planning and grid connectivity should also bolster business confidence to invest in high growth areas like green technologies, renewable energy and advanced manufacturing.
Merging large and small company R&D tax credits could represent a significant simplification, and efforts to support valuable R&D intensive and loss-making businesses are very welcome as part of efforts to boost the innovative capacity of our economy.
And reducing National Insurance will give hard-pressed households some much needed breathing room.
But it's not all good news. Many firms will be left bracing for a significant hike in business rates next year. The Chancellor's focus on smoothing the edges for SMEs and targeted support for key sectors is understandable, but ultimately leaves a number of firms facing rising costs at a difficult moment in the economic cycle. So we'll be continuing to push for political parties to embrace a comprehensive roadmap for business tax that looks at the tax system as a whole. 
If you're a member, read more detailed analysis on what the Autumn Statement means for your business.
But with a significant number of our asks met, remind yourself of what was in our submission.
More Breaking Views
---
Forecasts for the economy look grim but action in the Autumn Statement could change that outlook.  
7 November: The latest GDP figures from the Office for National Statistics showed no contraction - as many expected - but no growth either. 
As forecasts for the UK economy have generally been edging down recently, these figures live up to this gloomier view of near-term prospects. It's clear that higher interest rates are starting to bite, and demand has become less resilient. CBI surveys agree with that overall picture and suggest that private sector activity is likely to stagnate in the coming months. 
The Bank of England's latest forecasts make for particularly grim reading, with the economy expected to be flat next year - before growing at feeble rates in both 2025 and 2026. But action from the Chancellor in the Autumn Statement in a couple of weeks' time could change that outlook.  
Unlocking business investment across the economy by making full expensing permanent could – according to CBI analysis - lead to a 2% increase to GDP by the end of the decade.
Read more on how a permanent investment deduction could boost the economy. 
And find about more on other measures we've asked for in Autumn Statement too, driven by our members' priorities. 
We'll be talking about these ideas - and more - at our conference: General Election Countdown: Raising the Voice of Business. Join us in Westminster on 20 November - just two days before the Autumn Statement. 
The King's Speech could inject momentum into the economy, but it's the Autumn Statement that will be critical
7 November: With the King's Speech the last before a General Election, the priority for business is ensuring that the economy isn't put on the back burner. The speech offered an opportunity to inject momentum into the economy and we welcome action to speed up grid connections, advance autonomous vehicle technology through future-focused regulation, and back UK businesses to trade globally through CPTPP.
But the critical moment will be when the Chancellor delivers the Autumn Statement in just over two weeks' time, where action to unlock business investment, deliver an internationally competitive business environment and seize high growth opportunities can help ignite the economy.
You can read more on what we've asked for from the Autumn Statement, driven by our members' priorities. But one idea that would be a game changer in terms of unlocking business investment and driving growth is extending full capital expensing beyond the current three-year window. A longstanding CBI campaign, our research shows that the move could deliver a permanent boost of 21% to business investment and increase GDP by up to 2% by 2030/31.
We'll be talking about these ideas - and more - at our conference: General Election Countdown: Raising the Voice of Business. Join us in Westminster on 20 November - just two days before the Autumn Statement. 
The Bletchley Declaration shows serious intent as the UK strives to be a global leader in AI
3 November: Countries attended the first global AI Safety Summit in the UK have agreed to safe and responsible development of frontier AI in what the government has called "the landmark" Bletchley Declaration.
Firms welcome the impressive progress that has been achieved towards the summit's objectives. Addressing AI risks and benefits is a top concern for CBI members and outcomes like the newly created AI Safety Institute and AI Research Resource will help enable businesses across the country to make strategic decisions on AI.   
The Bletchley Declaration and announcement of further AI Safety Summits represent serious statements of intent as the UK strives to be a global leader in AI. Close collaboration with other leading nations like the US, EU and China on AI governance will be crucial in ensuring global businesses based in the UK can retain competitiveness in this fast-changing area.
It's critical that the government capitalises on the momentum generated by the summit to deliver the practical next steps to deliver the ambition of making the UK the best country in the world to use and develop AI. That starts with publishing the government's response to the AI Governance White Paper consultation. Securing cross-economy support behind these recommendations would represent a key milestone in the journey to unlock the benefits of AI safely and effectively.
Read more about how the UK can lead international collaboration in AI and why the business voice needs to be heard on AI regulation.
The latest NIC report highlights the importance of long-term clarity and certainty to unlock investment
18 October: The CBI welcomes the National Infrastructure Commission's latest report on the delivery of the UK's critical infrastructure. Given the recent HS2 announcement, it's particularly timely as it recognises the need for major public transport upgrades in the UK's most congested cities to unlock economic growth.
It also acknowledges the need to deliver strong focus on upgrading the UK's energy infrastructure if we are to meet our legally binding commitments to being a net-zero economy by 2050. Planning reform and a more agile and responsive approach to delivering connectivity of energy projects into the national grid network will be crucial if we are to achieve this. Which is something we're pushing on as part of our Autumn Statement and Business Manifesto work ahead of next year's General Election.
Similarly, policy stability and certainty around the delivery of major infrastructure will provide the long-term confidence and clarity businesses need to invest and drive economic growth across the UK.
CBI members can read further analysis on this report in My CBI.  
Read more on our Autumn Statement asks and find out more about our General Election Countdown conference, where the importance of long-term policy certainty will take centre stage.
Our take on the Shadow Chancellor's conference speech
9 October: Businesses will be encouraged to hear the Shadow Chancellor speak so ambitiously about driving up business investment and committing to tackle some of the key blockers. Unlocking business investment and improving UK productivity is the best route we can take to raising living standards and secure sustainable growth.
Business need certainty and stability in areas like tax, regulation, planning and policy. Businesses will welcome the focus on planning and infrastructure delivery. Speed and accountability need to be at the heart of efforts to reform restrictive planning processes, accelerate grid connections and boost infrastructure capacity – three critical levers for unleashing the business investment we need to deliver sustainable growth across our communities.
The Shadow Chancellor also spoke about Labour's vision for the tax system. The recognition of the burden of business rates is positive for firms but any solution should not punish those businesses which support customers who choose to go online. While discussion of further windfall taxes also risks dampening investor confidence.
We encourage each of the main political parties to publish a long-term Tax Roadmap to give firms both at home and abroad, the confidence to unlock investment. This should ensure that the UK tax system has simplicity, certainty, is proportionate and internationally competitive.
Find out more detail about what a Tax Roadmap should look like to support business confidence and drive sustainable growth.
Join us at our General Election Countdown conference, in Westminster on 20 November, to find out more about the policy direction in both political parties, so that your business can better prepare for the year(s) ahead.  
Our take on Angela Rayner's Labour Party Conference speech
8 October: Deputy Leader of the Labour Party, Angela Rayner, used a significant proportion of her party conference speech to outline labour policy for employment and skills.
We agree that labour market flexibility is a key pillar of the UK's competitiveness, driving better outcomes for everyone. Businesses agree that flexibility must be matched with fairness, particularly given the clear linkage between good employee relations and higher productivity.
But poorly targeted legislation risks damaging a key strength of the UK economy without having the desired effect on living standards. 
Legislative changes around day one rights, whilst well intentioned, will make it impossible for firms to have probationary periods. Businesses will also be concerned that taking a narrow view of good work will make labour shortages worse by making it harder to offer the flexible contracts that many people value.
We've highlighted eight key areas of labour policy on employment and skills that businesses should be aware of. And we'll be helping members understand the direction of travel for both parties ahead of the General Election, at our General Election Countdown conference, in Westminster on 20 November.
The decision to cancel the rest of the HS2 project sends a damaging signal for investment in the UK
4 October: The Prime Minister has decided to cancel the northern leg of HS2. Businesses and investors in the Midlands and the North have spent the last decade planning for its delivery. The commitment to invest in a new Network North programme of transport projects promises much needed investment to the region.  But starting from scratch risks leaving those businesses in a holding pattern of poor connectivity and low productivity whilst those projects are scoped, prepped and finally delivered. 
The UK has incredible strengths as a destination for investment. When global boardrooms weigh up investment opportunities, the UK was always seen as a safe harbour due to our reputation for reliability. But the decision to cancel the rest of the HS2 project sends a damaging signal about the UK's status as global destination for investment. 
Tackling inflation might remain the number one priority for the Chanceller, but there's more to do
2 October: Speaking at the Conservative Party Conference, the Chancellor was right to highlight the sound fundamentals of the UK economy and to set out a positive vision for the UK on a global stage. Amidst fierce competition for investment, we need to be bold in championing the UK's pro-enterprise credentials and commitment to research and innovation.
With limited fiscal firepower at its disposal, the government must focus on stability and predictability to tip the balance for investors. Instead of mixed messages, we have to press ahead with delivering our net zero commitments to unlock serious levels of business investment. 
Tackling inflation might remain the number one priority, but there's more to do to get the economy firing again. Government and business need to pull in the same direction on tax, investment and big growth opportunities to break the low growth cycle and deliver prosperity for all.
We'll be meeting the Chancellor to discuss these issues in more depth, ahead of the Autumn Statement. We've already presented him and his team with a series of solutions that can act as catalysts for the sustainable growth we all want to see – leading on a tax regime that incentivises investment, as well as skills and net zero.
The PM's announcement on net zero is a setback for UK green investment
20 September: The Prime Minister has announced a "new approach" for the government in how it pursues the UK's net zero goals – with several new policies underpinning the change. What was said in his speech makes the implementation of our long-term net zero target less credible and its achievement more expensive in the long run.
While measures to speed up planning and grid connectivity will provide a boost to businesses, the watering down of commitments on electric vehicles and energy efficiency standards risk stagnating investment in two crucial parts of the transition.
Without clear policies and plans to curb emissions this decade, crucial private investment will flow elsewhere, delivering an own goal for our environment and our economy. The UK has an excellent track record of curbing emissions from its energy system, wide consensus and commitment from its business community, and natural assets that others struggle to replicate.
How to lead the global race to net zero whilst managing the transition for the economy remains a top priority for the CBI's work. We've been talking to government special advisers and officials on grid connectivity since July and we continue to campaign on ways the UK can outsmart, rather than outspend our competitors. 
Read more on our analysis and member response to this announcement.  
Read our Going for Green report on how we can continue to lead the global race to net zero.
And watch this space for more on our Autumn Statement submission, which will contain more policy recommendations on this issue. 
The Bank's interest rate decision was driven by the data, but we need the Autumn Statement to boost confidence in the economy.
21 September: The Bank of England has left interest rates unchanged. The Monetary Policy Committee said they'd be data-driven, and a sharper-than-expected fall in services inflation driving a small fall in the headline inflation rate has proved enough for them to hit pause on rate rises after 14 consecutive increases.
Despite the pause and a slowing of inflation, many businesses and households will be still feeling the impact of tighter credit and higher prices.  
The coming months will be tricky for the Bank too. They'll be vigilant regarding developments in wages and inflation expectations, given private sector wage growth is still topping 8%. Meanwhile, the outlook for energy prices has shifted, with oil prices now pushing up and European gas prices once again at the mercy of the winter weather outlook. This could slow the pace of decline in the headline inflation rate and risks underpinning still-high core inflation. But the economy is showing signs of turning too: the unemployment rate has risen, vacancies are down and activity is slowing. 
The MPC's next meeting date in November coincides with the publication of the Bank's updated forecast and their full assessment of economic conditions. And before that we'll see the full set of revisions to GDP from the ONS, as well as more data on economic conditions, before heading into the Autumn Statement later in the month.
The Bank of England has warned against complacency, and with business investment crucial to delivering growth, the Autumn Statement presents an ideal opportunity for the Chancellor to shore up business confidence.
The CBI has suggested ways he can do that in our Autumn Statement submission. We sent this to the Treasury earlier this month and we'll be sharing more publicly over the coming days.  
In the meantime, members can read more on our analysis of the economy in our latest Economy in Brief.
GDP figures reflect a mixed picture across sectors, but loss of economic momentum could keep the economy stuck in a low gear.
13 September: The latest GDP figures show the economy shrinking by 0.5% in July.
Varied performance across the different sectors makes it difficult to separate the signal from the background noise. Manufacturing and construction output has been volatile recently and strikes continue to weigh on parts of the service sector. Consumer spending is similarly mixed: July was a washout for the retail sector, but a bumper month at the box office.
While rising wages and lower energy prices should aid households and help keep recession at bay, the loss of economic momentum through Q3 now being reported by firms could keep the economy stuck in a low gear.
With encouraging investment key to delivering growth, the Autumn Budget provides a vital opportunity to shore up business confidence. CBI analysis shows that a permanent full expensing regime could boost GDP by 2% by 2030/31 – with benefits felt across the whole economy.
We've worked hard with our members to prioritise our policy asks for Autumn Budget, focused on the measures that will help drive sustainable economic growth for the prosperity of all. We'll be sharing more on these in the coming days.
Wages outpacing inflation is positive news, now let's make that sustainable.
12 September: The latest labour market statistics show wages outpacing the rate of inflation. That's positive news to households struggling with the cost-of-living crisis. But for increases to be sustainable in the long run, measures to boost investment and productivity are critical.
It's the message you'll continue to hear from the CBI as we work to drive sustainable economic growth. We secured some important progress at the Spring Budget on childcare funding and workplace health incentives to help. We continue our calls, on behalf of our members, to turn the Apprenticeship Levy into a broader Skills Challenge Fund, which will allow firms to spend their training budgets in a more flexible way helping businesses to give workers the skills they need.
You'll find out more from our latest Budget asks in the coming days.
If you're a member, you can find more analysis on what these latest labour market stats mean for your business in My CBI. 
New access to Horizon Europe gives a much-needed boost to UK innovators.
7 September: The UK and EU have signed a deal on the UK's participation in Horizon Europe - the world's largest research collaboration programme. It unlocks access to the €95.5bn programme, gives a much-needed boost to UK innovators and adds further credibility to the government's ambition for the UK to be a science and innovation superpower.
Collaboration on research and innovation with the EU is key boosting the UK's competitiveness, driving long-term sustainable growth and tackling global challenges such as climate change. 
With all eyes rightly focused on boosting the UK's economic productivity to mitigate the current high-cost environment, the CBI will look to play its part by working closely with the government and wider research sector to ensure the UK can get the best value for money from the programme.
Find out more about what new access to Horizon Europe could mean for your business. 
Removing planning barriers to onshore wind is a welcome move, industry will be watching what happens next
5 September: The government has announced it will make changes to the National Planning Policy Framework, which will remove planning barriers to onshore wind. Businesses welcome the move. Onshore wind is one of the cheapest forms of renewable energy and will be key to the UK's future energy system.
But to fully unlock investment in this crucial industry and its supply chain, onshore wind must also be treated in line with other forms of energy generation.
That starts with planning – a core lever to ensure that the UK can strive to provide a competitive business environment. Firms will be keeping a close eye on the publication of the National Planning Policy Framework this autumn, which has the potential to boost investment and facilitate the delivery of net zero.
Read more about how we think the UK can win more of the green prizes on offer.
The Scottish Programme for Government highlights the importance of improving growth
5 September: First Minister Humza Yousaf has delivered his new programme for government for the year ahead - and he's right to highlight the importance of improving growth and bolstering public services as critical to improving lives across Scotland.
Additional support for childcare is particularly welcome as it not only helps working parents, but makes retaining and recruiting staff easier for firms crying out for talent. This is an important step towards addressing two longstanding challenges for the Scottish economy – reducing economic inactivity and tackling sluggish productivity.
Cutting lead-in times for planning consent for offshore wind and other net zero projects represents a win for those firms betting on the green economy.
But while there was welcome recognition for the contribution of some of Scotland's most globally competitive businesses, particularly in high value sectors such as energy transition, questions remain about how to unlock stalled investment. We urgently need government to work with business to create a long-term competitive tax strategy, and remove regulatory barriers to drive inward investment.
The statement also lacked much detail on how Scotland's transport infrastructure can be improved by upgrading links to cities in the north of England and how Scotland's aviation sector can drive forward economic growth.
Read our latest Scottish Productivity Index, looking at key productivity indicators including business investment, job vacancies and sick leave to measure Scotland's performance against other areas in the UK, as well as international competitors.
And find out how this fed into our submission ahead of this programme for government.