It's on business to step up and do things differently if they are to stand any chance of recruiting the skills they need.
07 Mar 2023, 4 min read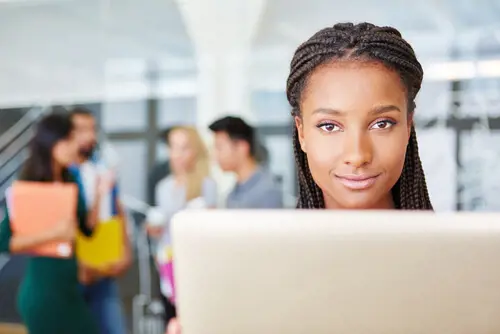 The world of work hasn't just changed because of Covid. An ageing workforce. Technology. The mental health impacts of the pandemic. And a shift in perspectives on work-life balance. They've all left us with a genuinely new landscape.
These new realities demand a new approach to people and skills. And if business leaders don't start leading the change, they'll end up chasing it.
The importance of purpose and flexible ways of working have come to the fore. Investing in workplace health and wellbeing is no longer just a nice to have – the cost of not doing so is enough to stop you in your tracks. And businesses need to put deeper, long-term thinking behind their actions on talent and training.
It doesn't need to be a slog, but all firms need to look beyond static job roles and the unsporting "you coach we poach" cycle.
Speakers at the Future of Work Conference 2023 revealed the how:
Hire for the skills and behaviours you need, not just to fill vacant posts.
This will force businesses to rethink how they currently group skillsets across functions, and whether this approach takes into account things like team capacity, objectives, and D&I. Listing 30-50 "essential requirements" on a job ad is a sure-fire way to get a low response. Take it apart, and you may discover that its impossible demands on just one individual are more realistic to split into two or three different positions – and that you don't need them to have that creative MA that you thought you did.
Commit to developing your own digital skills. Every business is now a digital business – and needs to get their heads around how they can access the skills to match. But when only 13.4% of the 2 million tech jobs advertised last year were at entry level, and of those 60% still required 3+ years of experience, there's no way supply can match demand. Business needs to be creating the right opportunities for people to get a foot in. Think hard about if your advertised job absolutely needs to be executive/senior, or if the right passion and thirst for knowledge would bring a fresh perspective.
Unearth hidden talents – and introduce talent marketplaces into your organisation. Work out how to build an inventory of skills that you already have within your company, including experience that might be hidden by prescribed job roles, or that people have developed away from the day job. Then use it to consider both your longest-standing employees and most recent joiners alike for positions – or projects – you would not otherwise. Around 90% of employees say they will stay in an organisation longer given the opportunity to grow. Offer them the motivation from doing something different. And in the age of multiple careers, give them the chance to do that without switching employer.
Don't forget your leaders and line managers. In the UK, around 40% of people in mid-management don't feel skilled enough to do their job (compared to about 20% in Germany). Line managers have a huge role to play in wellbeing issues. Often, HR can only be custodians on the people front. The relationship between the employee and their line manager is the single most important factor in the employee's decision to leave a job.
Actively train someone for their next job. Join the dots between training, feedback and your employee's next role. Even if it's not in your organisation. This is shared responsibility on business, that will help tackle some of the deep-rooted issues behind the labour shortages every firm is affected by – and it will help attract people into your business too.